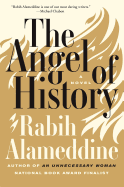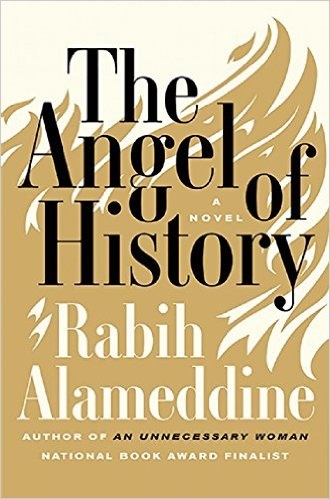 Death, to a degree unlike any other life event, spurs a person to recall the past, even when he desperately wishes to forget. Jacob, the aging Arab American poet in The Angel of History, has kept company with death for years, watching every close friend he has known wither away in the AIDS epidemic. Now Death is holding court with Satan and a host of saints in Jacob's apartment, the poet's fiendish cat Behemoth their only audience, as Jacob flees in search of his sanity. In the spirit of Mikhail Bulgakov's satirical masterpiece The Master and Margarita, Rabih Alameddine conjures an elegiac comedy with aplomb, his incantations rich with sincerity and irreverence.

The National Book Award finalist for An Unnecessary Woman warmly introduces a charming devil, who proceeds to interview the many guiding spirits of Jacob's life in the poor man's living room, asking Death, the foremost, "Why do you remember him?" To which Death responds, "He is an Arab, so I would have to attend to his loved ones sooner rather than later." Their conversations crowd into the stream of Jacob's consciousness as he sits in the waiting room at a mental health clinic, hoping desperately to escape the memories of loss that have haunted him since childhood.

Born Ya'qub to the young Yemeni maid of a wealthy Lebanese family, the illegitimate child of the couple's son, the poet knows strife from the beginning: seeing his mother degraded in a brothel, being stripped of his dignity by nuns at his Catholic school, his heritage stirring hatred in the hearts of Americans. He moves to San Francisco, a haven for homosexuals like him, to discover new forms of shame and fresh iterations of cruelty, with naught but a small island of friends to buoy him before it, too, dissolves, in a torrent of fevers and Kaposi sarcomas. These memories, prompted by Satan, flash through Jacob's mind against his will as he waits to see a psychiatrist. Eager to be locked away for several days for observation, Jacob finds momentary solace in objectifying his beefy clinic attendant, a dead-ringer for Lou Ferrigno. "Would I be able to take him home with me after I was done here?"

Alameddine is an entrancing storyteller, imbuing the quotidian with magnificence and undermining solemnity with sauciness. As endearing as he is ribald, Jacob is the remnant of a generation lost to illness, shouting at oblivious young gay men, "How can you not know your history... how can you allow the world to forget us... the grand elision of queer history?"--even as he would like nothing more than to unlearn his own painful past. Adrift and slightly unhinged, Jacob is a beautiful soul shredded by an unholy host of invisible forces. The Angel of History is outstanding, a novel that leaves a lasting mark. --Dave Wheeler, associate editor, Shelf Awareness

Shelf Talker: National Book Award finalist Rabih Alameddine magnificently conjures Satan and Death as armchair commentators on the tragedies that one gay Arab American poet has faced in his life.