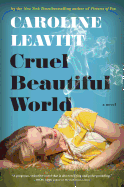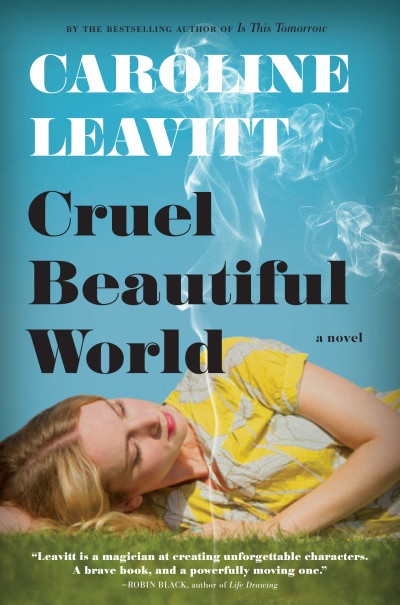 Set in the same tumultuous period as Woodstock and the Manson family murders, Caroline Leavitt's astute family drama in Cruel Beautiful World is as vintage as a pair of bell-bottoms and as timeless as the bond between sisters.

Free love reigns in the United States of 1969, but 16-year-old Lucy Gold, "the pretty towhead" and "live wire" of her tiny family, isn't going to its hub in San Francisco. Instead, her passionate affair with her high school English teacher William Lallo has turned into an invitation to run away with him to rural Pennsylvania, where he'll teach at a self-directed private school and Lucy will stay out of sight until she turns 18. To Lucy, a romantic idyll beats staying home, where she has always felt like the odd one out next to her brainy, responsible big sister, Charlotte, and their loving aunt Iris, who raised them from childhood when their parents died in a car accident. With Charlotte ready to graduate high school and talking nonstop about college, Lucy can't stand the thought of being left behind.

Bonded for years by their love for Lucy, Charlotte and Iris panic when they find her farewell letter. As time passes with no sign of their prodigal child, Charlotte leaves for Brandeis University, but comes home to care for Iris with increasing frequency. A big-hearted, sensible woman, Iris hides a bittersweet past and a secret--she isn't the girls' aunt. Though a wonderful mother figure, Iris was 67 when she took the girls in and now enters her 80s with memory and balance problems. The two remaining Golds muddle along together, still praying for Lucy's return. Meanwhile, the magic seeps out of Lucy's relationship as William subjects her to life in a crumbling farmhouse with no friends or neighbors, refuses her requests to call home or look for a job, and becomes increasingly violent.

Leavitt (Is This Tomorrow) perfectly captures the essence of the teen years adults tend to look back on fondly through the lens of nostalgia, reminding the reader of the uncertainty, insecurity, naive expectations and broken dreams that came with growing up. Through Iris, she also holds up the agony of aging and becoming the person your children must protect, losing the ability to protect them as you do so. However, hope never fully falls by the wayside; Leavitt portrays the uneven phases of happiness and unhappiness humans pass through in their lives. The message that we cannot plan the course of the future mingles with the reassurance that we can put ourselves back together and move forward after enormous loss. Deeply resonant and quietly powerful, Cruel Beautiful World has the heart-pounding moments of a thriller and the heart-warming moments of a perfect coming-of-age story. --Jaclyn Fulwood, blogger at Infinite Reads

Shelf Talker: In her 11th novel, Caroline Leavitt weaves an absorbing story of family, love and tragedy set at the dawn of the 1970s.