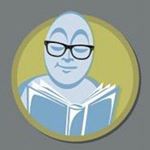 Shelf Awareness is now on Instagram!
Follow us @shelf.awareness for an exclusive giveaway to win one of five $50 gift cards to your favorite independent bookstore.
You'll also find out more about our staff and office, learn about our weekly starred books, find snapshots of independent bookstores around the world, and delight in even more bookish fun.