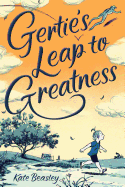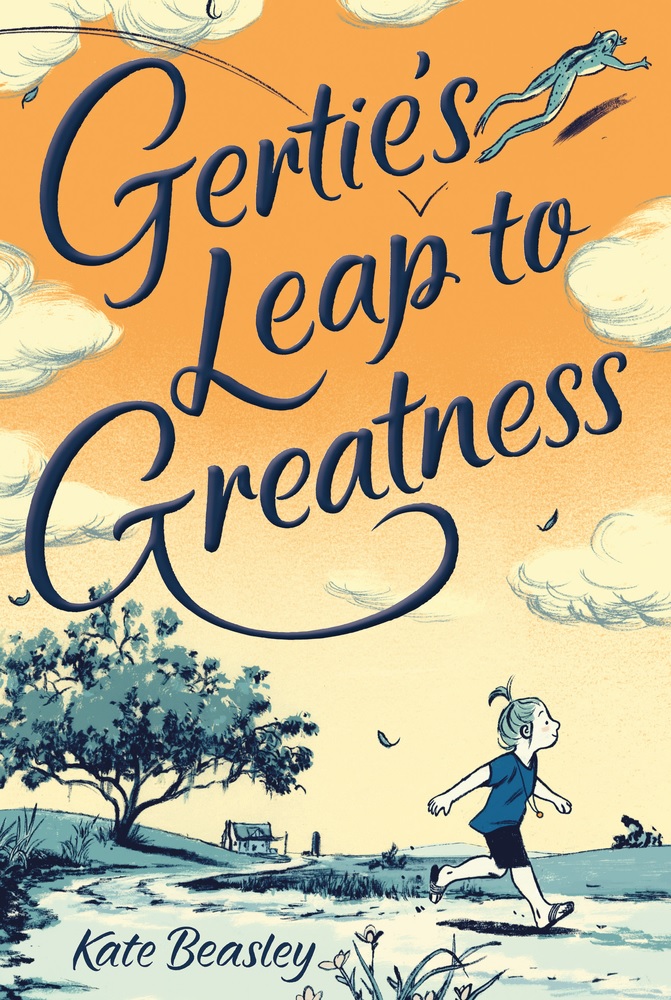 Kate Beasley's debut novel has a terrific opening line: "The bullfrog was only half dead, which was perfect." Best half dead, because 10-year-old Gertie Reece Foy wants to resuscitate the bullfrog so he can become "a miracle of science." "Looks more like a monstrosity of science to me," her great-aunt Rae says, wrinkling her nose.

Gertie vows to be the best fifth grader ever--not just in Alabama but in the world--and "she never, ever failed to complete her missions." Her frog-resurrecting story will be perfect for her "summer speech" at Carroll Elementary, and will catapult her that much closer to her goal of proving to the mother who left her that she is important. Gertie's exact plan is to knock on her traitorous mom's door, "gleaming with greatness," and show her that she is "one-hundred-percent, not-from-concentrate awesome and that she didn't need a mother anyway. So there."

The problem is, Gertie has competition for best fifth grader--a new girl named Mary Sue Spivey, "the lip-glossed queen of Room 5B." Mary Sue must be stopped. But Gertie and her friends "couldn't convince everyone that deep down Mary Sue was evil, because she had become the most popular girl in school." It's sometimes painful to watch Gertie tie herself in knots to be perfect, especially when her mission conflicts with her best friend Jean's mission of being the smartest kid in the school... and Jean, angered by her friend's new-found academic success, calls Gertie's deeply personal quest "stupid." Fortunately, Aunt Rae is always there to try to boost her great-niece's morale. This loving, supportive woman--and Gertie's often-absent-but-caring-father--are at the core of Gertie's Leap to Greatness, a gentle nudge for readers to remember what one has vs. longing for what one doesn't.

Spunky girl protagonists in middle-grade novels are often described as "irrepressible," but the word finds its true home in Gertie. The ferocity of Gertie is something to admire, marvel at, and almost fear when she's feeling "dangerous." Her observations about everything from how Aunt Rae should be able to sense her unhappiness "like how dogs could smell fear and earthquakes and alien invasions" to The Waltons (a "boring" TV show "about this big family that wore old-fashioned clothes and talked about how much they loved each other") make this an energetic, entertaining read. Caldecott Honor artist Jillian Tamaki's (This One Summer) vivacious, often kinetic illustrations of Gertie and her entourage make the story leap to life. --Karin Snelson, children's & YA editor, Shelf Awareness

Shelf Talker: In this winning middle-grade debut, Gertie vows to be the best fifth-grader ever to prove to the mom who abandoned her that she is special.