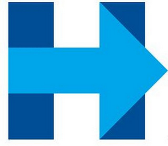 Publishing People for Hillary, a group of book publishing professionals who support Hillary Clinton in the presidential election, are holding an industry fundraiser for her campaign on Friday, September 30, 5-8 p.m., at the Midtown Loft at 267 Fifth Avenue in New York City. Senator Cory Booker (D.-N.J.) and Senator Amy Klobuchar (D.-Minn.) will speak at the event.
"We're really delighted to have two of the most prominent and popular members of the Senate addressing our event," said lead organizer Barbara Lowenstein. "The fact that they're both campaigning hard for Hillary signifies the urgency of this year's election and the crucial task of keeping a radical, uninformed, and unprepared Donald Trump far from the White House."
Other members of the organizing committee are Amy Berkower, Roger Cooper, Tom Dunne, Barbara Marcus, Mary Hall Mayer, Bob Miller, Leslie Schnur and Mike Shatzkin. Contribution levels for the event range from $250 to $2,500, with attendees at the higher levels offered a special opportunity to meet the two senators. For more information, contact Lowenstein.