photo: Rania Matar
Lois Lowry is the author of more than 40 books for children and young adults, including the popular Anastasia Krupnik series. She has twice received the Newbery Medal, for Number the Stars and The Giver. In 2007 she received the Margaret A. Edwards Award for her contribution to young adult literature. She divides her time between Cambridge, Mass., and a 1769 farmhouse in Maine. Her memoir, Looking Back: A Book of Memories (Houghton Mifflin Harcourt Books for Young Readers, September 6, 2016), has been revised and expanded with an introduction by Alice Hoffman who writes, "she presents to us the life of a generous, gutsy, singular woman who reminds us that books and love and memories are all that matter."

On your nightstand now:

My Traitor's Heart: A South African Exile Returns to Face His Country, His Tribe, and His Conscience by Rian Malan. With three visits to South Africa in recent years, I decided it was time to try to understand this complex and tragic country.

Favorite book when you were a child:

Mary Poppins by P.L. Travers. I'm embarrassed now to admit to that, because if one goes back to re-read this book, which I loved so as a child, the glaring racism is so obvious. But when I was young, I didn't perceive that; I loved the whimsy of the concept.

Your top five authors:

Ian McEwan, P.D. James, Alice Munro, Haruki Murakami, Thomas Hardy.

Book you've faked reading:

Moby Dick by Herman Melville. Yawn.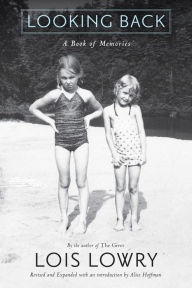 Book you're an evangelist for:

When Breath Becomes Air by Paul Kalanithi. Perhaps "evangelist" is not the right word, implying religiosity as it does... but I have given this small book to numerous friends, and without exception they have been deeply moved, as I was, by it.

Book you've bought for the cover:

And for the title! Cry, Heart, but Never Break by Glenn Ringtved, illustrated by Charlotte Pardi.

Book you hid from your parents:

Surprisingly, The Catcher in the Rye by J.D. Salinger. Seems pretty tame today. But it was published when I was 14 and was quite shocking at the time. It became a touchstone for my teenaged friends and me, but it seemed like something we should keep secret from our parents.

Book that changed your life:

The Yearling by Marjorie Kinnan Rawlings. My mother read this book to me when I was eight, and though I had been a voracious and passionate reader till then, this was the book that taught me the role that literature could play in my life: that it could draw me into the lives of these fictional characters, could make me weep for them and their circumstances. I have re-read it many times since then, and it holds up well. Of course, it doesn't hurt that our family volume contained the gorgeous illustrations by N.C. Wyeth.

Favorite line from a book:

''The tusks were stained with the dried blood and he scraped some of it off with his thumbnail like a dried piece of sealing wax and put it in the pocket of his shirt. That was all he took from the elephant except the beginning of the knowledge of loneliness.''

This is from a lesser known work by Ernest Hemingway called The Garden of Eden. I have never forgotten this passage. The book itself is not highly regarded, but this scene, and these two sentences, remind us of Hemingway at his best.

Five books you'll never part with:

Letters of E.B. White, edited by Dorothy Lobrano Guth; A Death in the Family by James Agee; Fifth Business by Robertson Davies; So Long, See You Tomorrow by William Maxwell; Our Souls at Night by Kent Haruf.

Book you most want to read again for the first time:

Madame Bovary by Gustave Flaubert.