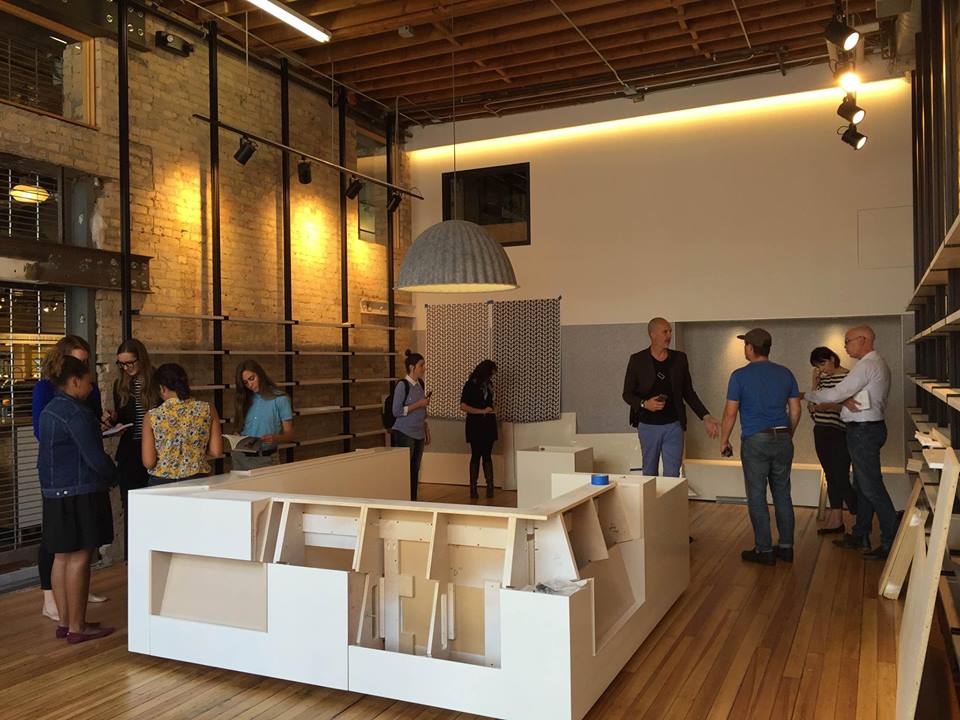 Milkweed Books in progress
Milkweed Books, Milkweed Editions' 600-square-foot bookstore in downtown Minneapolis, Minn., will have its grand opening on September 20, Twin Cities Geek reported. Milkweed Books' Kickstarter campaign to help raise funds for the opening has raised almost $20,000 of its $25,000 goal, with two weeks to go.
"I want [the store] to be small and I want it to be weird," manager Hans Weyandt, a former co-owner of Micawber's Books in St. Paul, told Twin Cities Geek. "And what I mean by that is I want people to come in and see books that they're not seeing in other spaces."
Though the store will very much be a boutique, and in fact be designed to look like a gallery, Weyandt told Twin Cities Geek that he wants to avoid the snobbish connotations those words might have: among the top requirements for staff members are friendliness and a willingness to help. And in an unusual twist, "a lot of the people working the floor" other than Weyandt will be Milkweed Editions staff.
Said Weyandt: "To me, there is no greater joy as a bookseller than when someone comes into the store and says, help me find a birthday present for my niece.... Help me read the next book that I'm going to love. That's hard, but it's awesome. That's the best thing about it, and it happens every day."