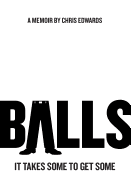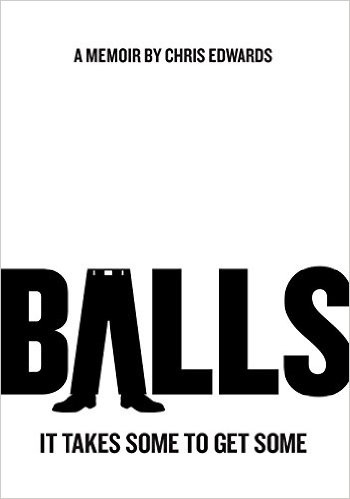 In this bold memoir about gender dysphoria and gender confirmation surgery, Chris Edwards explains, "That feeling of finally being complete--of being who you really are--trumps everything." It ultimately takes Edwards more than three decades and 28 surgeries to realize his consummate body, but in 1974, at five years old, he already knows his true gender. It's everyone around him who seems to be confused, so in his childish wisdom he deduces the answer is as simple as a haircut:

"Since everything about me was boy-like--my clothes, my toys, my obsession with all superheroes except for Wonder Woman and her lame, invisible plane--I put my five-year-old brain to work and determined that the only thing lumping me in with the girls was my hair length."

However, a haircut doesn't stop the female body from developing around the man locked inside. Throughout high school and college--breasts, menstruation, estrogen and a sorority--Edwards battles depression and thoughts of suicide. Using a cunning blend of heartbreaking sincerity and humor, he navigates his audience through this excruciating stage of his life:

"I was apparently too scared to actively take my own life, I drove around without a seatbelt on, hoping for someone to hit me. And I was hit. Twice. But both times the car was parked and I wasn't in it."

When Edwards, through the help of an amazing counselor, is finally able to share his battle with his family and friends, he finds support, compassion and encouragement. Despite his first instinct to move away and transition, Edwards remains at his job in a Boston advertising firm and courageously opens his quest to the company's board members, his colleagues and the clients. While everyone doesn't always understand, he patiently educates them--and his readers. Edwards also invites everyone to laugh with him--learning to pee standing up, mistakenly inviting the wrong woman on a date. His stark openness and dogged determination allow the audience to identify with him through their similarities, instead of fearing the differences.

Balls is a stunning self-portrait of an exceptional man, an inspiration for others who may be a gender not recognized by those around them. And it is a primer for those fortunate enough to be born "complete." With eloquence and grace, as well as sharp wit and brutal honesty, Edwards explains to his audience, "The key to understanding gender dysphoria is realizing that sexual orientation and gender identity are two totally different and completely separate things." More than anything, he exemplifies the definition of bravery. From opening himself up to his family, friends and colleagues to sharing the intimate details of his story with the entire world, Chris Edwards has no shortage of moxie. Smart, funny, genuine and uplifting, Balls is sure to win a lot of hearts. --Jen Forbus of Jen's Book Thoughts

Shelf Talker: A courageous memoir of one man's struggles, Balls tells the extraordinary story of being transgender in an era before it even had a name.