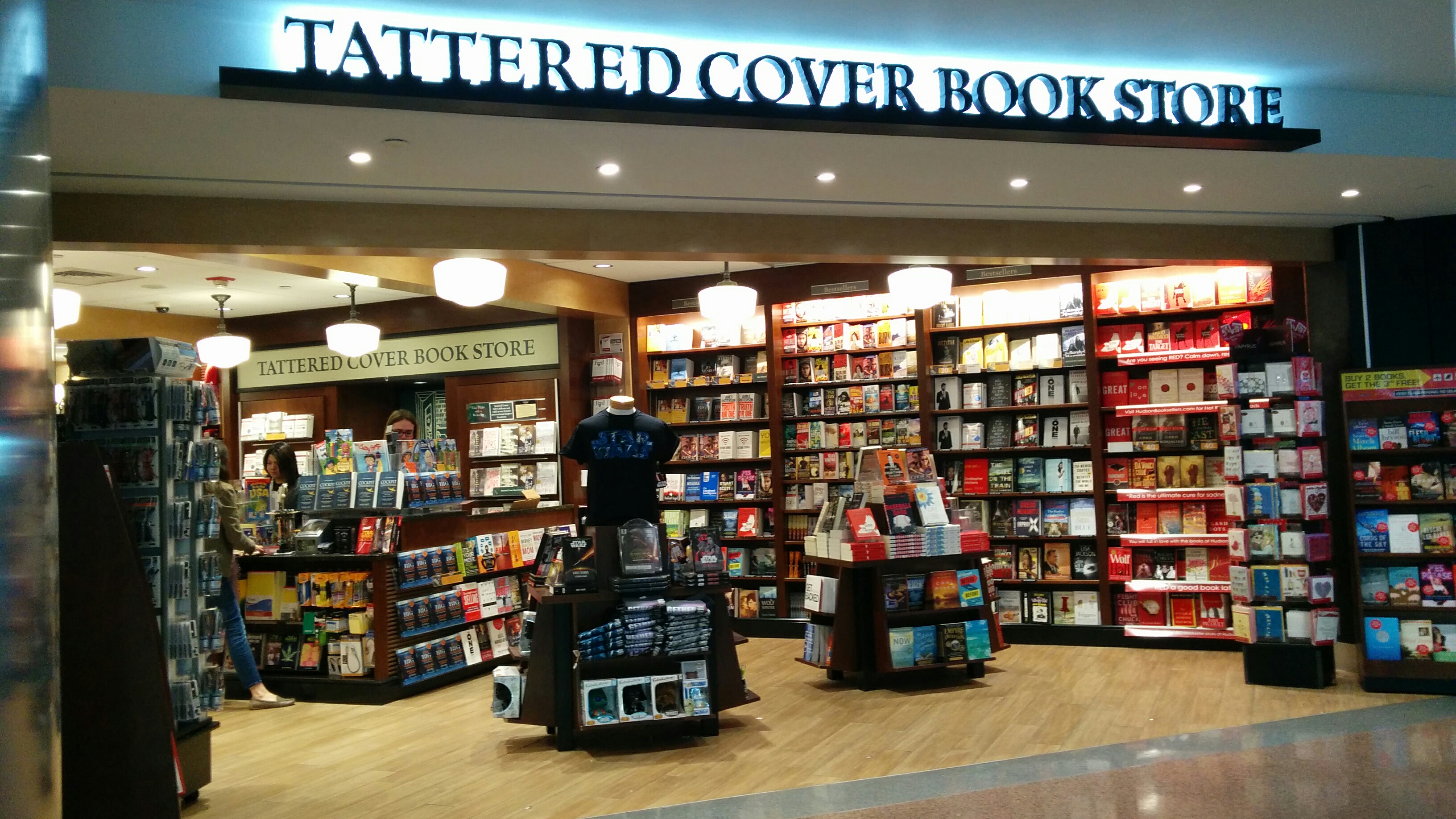 Tattered Cover at the Denver airport
Noting that "the great thing about books and travel is that every airport in the world seems to have a bookstore," the Chicago Tribune's John Warner wrote: "Because I follow my own version of the Boy Scout Code as applied to books, 'Be prepared with at least one, preferably two more books than you need,' I've never had occasion to buy anything from an airport bookstore, and yet it gives me great comfort to know they're there.
"How many of you are this way? Maybe you get to the gate a bit early--I'm a two-hours-before-the-flight guy myself--and there, in the middle distance is a little Hudson's storefront. Though your shoulder aches already from your book-stuffed carry-on, you go and peruse, noting what intrigues, what you might turn toward if necessity strikes....
"While bookstores are important to me in the broader world, I think it is the opposite for many others. Being in an airport is one of the few times nonreaders may be confronted with the memory of how pleasurable reading can be. This proximity matters. Airport stores are mini-masterpieces of display, the most broadly enticing titles as prominent as possible. 'I've heard of that one,' someone might say. 'I should check it out.' "