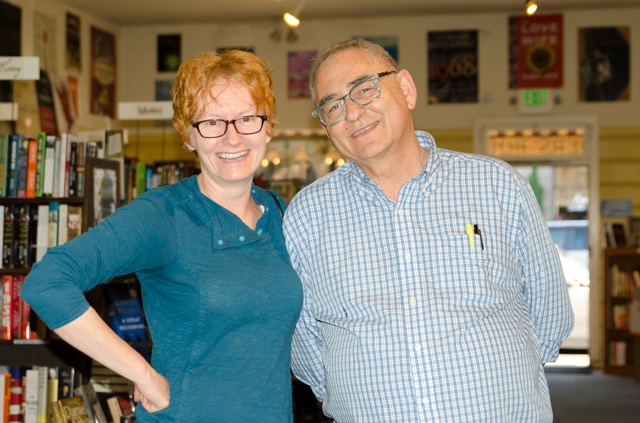 Amy Stewart at Readers' Books in Sonoma, Calif., with owner Andy Weinberger.
Amy Stewart, author of The Drunken Botanist and Girl Waits with Gun, is using the book-focused social media platform Litsy and the hashtag #getindie (collected here) to turn her author tour for Lady Cop Makes Trouble (Houghton Mifflin Harcourt) into an "indie bookstore love fest." Stewart, who is also the co-owner of Eureka Books, Eureka, Calif., will be posting on Litsy at each bookstore she visits on her tour, but not about her own books. Instead she'll draw attention to titles that booksellers at those indies are championing, and she's recruited many other authors, including Alexander Chee and Christina Baker Kline, to use the #getindie hashtag.
"It occurred to me that all over the country, probably literally every day of the year, authors on tour are going into indie bookstores," said Stewart. "Who better than us to be ambassadors for bookstores?"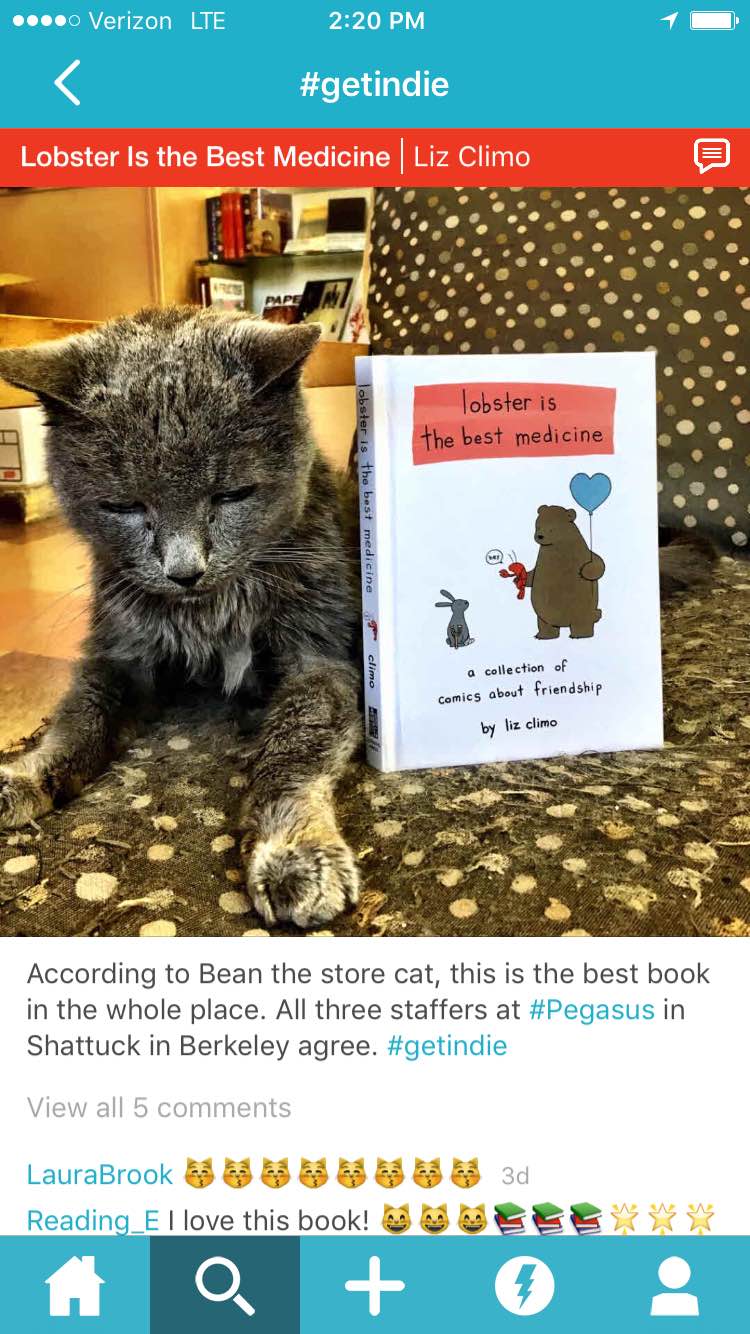 While on tour last year for Girl Waits with Gun, Stewart explained, she became slightly fatigued with posting endlessly about her own book at each and every bookstore she visited, and instead would have preferred to talk about the new books she discovered at each store. Recalled Stewart: "You spend some time in every bookstore, you find some book you've never heard of and think, oh my god, can I really put one more book in my suitcase?"
Stewart said she thought about the idea all winter without really knowing how to implement it, until she began tinkering with the Litsy app after its iOS launch. Perhaps the most appealing thing about the way Litsy worked, she continued, was that every post had to be tied to a specific book. "For me, it fits how I actually interact with books over the course of my day," she said. "I was sucked into it right away."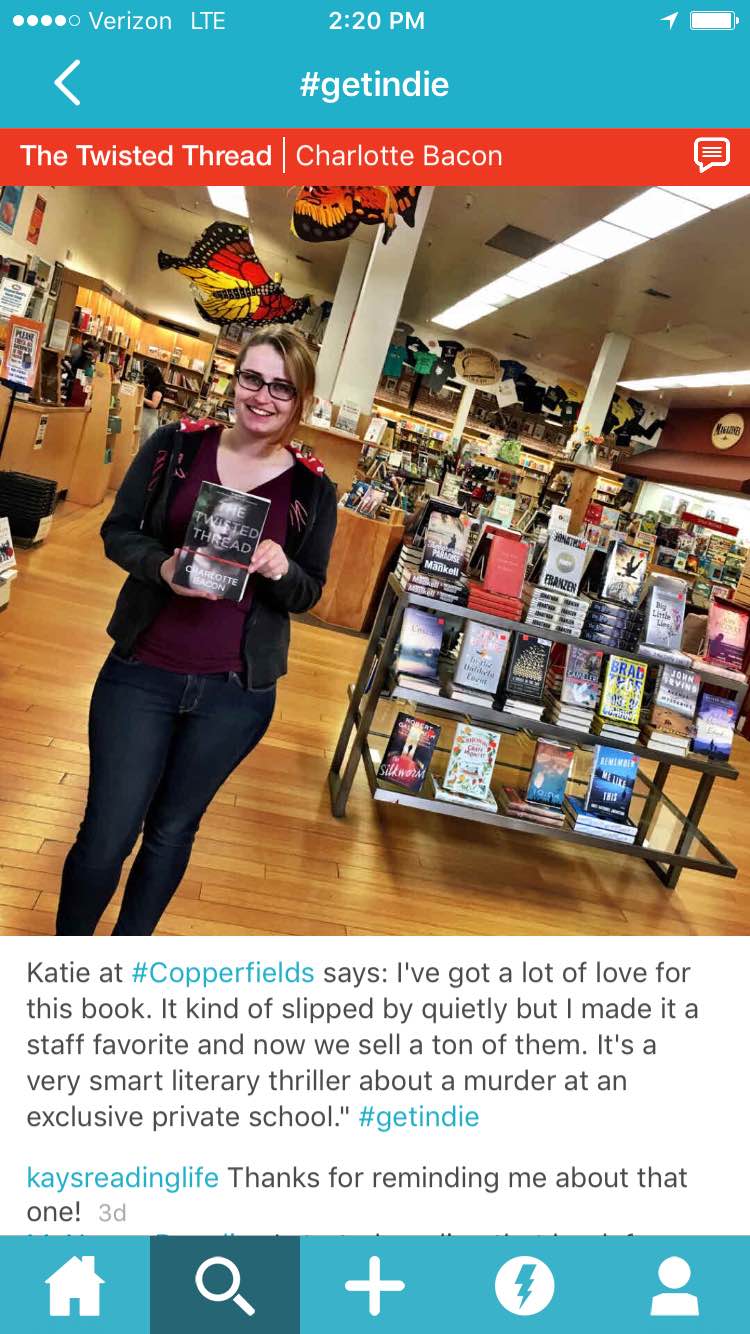 On her tour so far, Stewart has posted about Hillbilly Elegy: A Memoir of a Family and a Culture in Crisis by J.D. Vance, which she discovered while visiting Readers' Books in Sonoma, Calif.; A Gentleman in Moscow by Amor Towles, which she found at Towne Book Center & Cafe in Collegeville, Pa.; Lobster Is the Best Medicine: A Collection of Comics About Friendship by Liz Climo, which came to her attention at the Shattuck Avenue location of Pegasus Books in Berkeley, Calif.; and many more. And though Stewart has signed on a variety of authors, she made it clear that the hashtag is not just for authors on tour or one particular group of authors; she hopes everyone uses it.
According to Stewart, the term "getindie" was chosen not only because it is simple, short and echoes Indies First, IndieBound and Indie Next List, but also because "get" has a nice double meaning of understanding indies and literally acquiring books from indies.
"We talk a lot about discoverability, how discovery still happens physically on shelves and in stores," said Stewart. "We very specifically wanted to say here, I walked into an indie bookstore and that's how I know about this book. It's very literal--this bookstore has this thing. As an author, it's a fun thing to do. As a bookseller it's a good way to say we are here and here's what we're doing today. Since everything you post has to be attached to a book, it reinforces that it's all about the book." --Alex Mutter