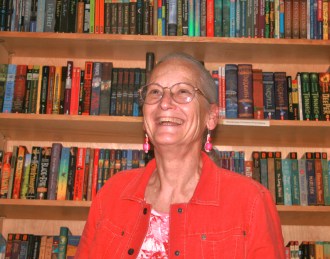 Debbie Manning
Deborah Manning, co-owner of Petunia's Place bookstore, Fresno, Calif., died last Tuesday after a nearly yearlong fight with cancer, the Fresno Bee reported. She was 66.
"Our community has lost one of the biggest champions of children and literacy," local author Armen Bacon told the newspaper. "She had such great instincts and would get to know her customers so she could find the perfect title for them. She was wildly enthusiastic and passionate about books and literacy. It was her true love."
Early in her career, Manning was an elementary classroom teacher. She also taught children's literature courses at CSU Fresno and a literature study course and a writing course in the graduate program at Fresno Pacific University.
"Her belief was that the students needed to be engaged and that you learn by doing," said her business partner Jean Fennacy. "She treasured every child and each student was championed." Fennacy and Manning bought Petunia's Place, a children's and YA bookstore, some 27 years ago.