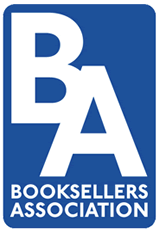 The Booksellers Association of the U.K. and Ireland is founding a book award program to coincide with its annual Books Are My Bag campaign; it will allow readers to vote for their favorite books of the year in five categories, the Bookseller reported. The awards were announced today at the BA's annual conference.
The first Books Are My Bag Readers Awards are taking place this year, with a shortlist to be announced on October 6, two days before the BA's first Bookshop Day. After that and until November 14, readers will vote in bookstores and online for favorites in fiction, nonfiction, biography/autobiography, children's and breakthrough author. The winners will be announced at a ceremony in London on November 24.
"The feedback we have had from booksellers and publishers has been fantastic," said Alan Staton, head of marketing and communications for the BA. "It's a great way for Books Are My Bag to continue its engagement with the country's book lovers through the autumn and to put the bookshops' curation at the heart of the process."