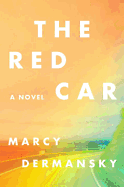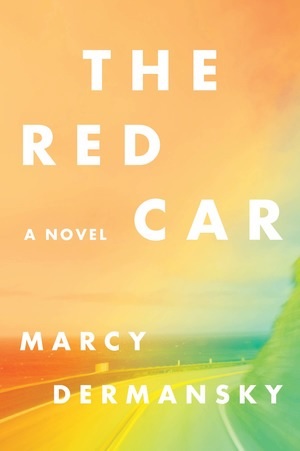 Meet Leah--the smart-alecky but vulnerable, dogged yet fragile protagonist of Marcy Dermansky's piquant third novel, The Red Car (after Twins and Bad Marie). A writer who's just finished a draft of her first novel and who's living in Astoria, Queens, with an Austrian immigrant husband, Leah is adrift and vaguely dissatisfied with her life when she learns that Judy, her former boss and mentor in San Francisco, has been killed in a car wreck. Leaving her husband behind, Leah impetuously flies out for the funeral and finds that Judy left her the carcass of her beloved red sports car, a modest cache of money, a small painting and a letter--part suicide note and part annoying advice. She ponders what to do next: "It occurred to me that I did not know a thing, which made me wonder why I thought I could be a writer." What else for Dermansky's precipitous heroine but a road trip in the red car, magically repaired by a hippie Deadhead mechanic?

Leah begins her story of ambition, self-doubt and adventure as a teen preparing to attend tony Haverford College ("losing my virginity before college... had seemed essential, as important as doing well on my SATs"). When she climbs into Judy's red car, she is still the funny, saucy, diffident woman she was at Haverford, but now she has Judy's voice and scolding advice haunting her. Like Disney's Jiminy Cricket, Judy is always at her side to chide and encourage her: "My dead boss, my dead friend, constantly annoyed with me." Judy guides her through a couple of random sexual digressions--a fellow writer ("This was San Francisco where every single white girl you met had majored in English and wanted to be a writer. Even the lesbians.") and a cute workaholic guy from her old office with a sterile, high-end loft--and then on the road to Stanford to meet a long forgotten college roommate and a wealthy entrepreneur who was smitten with her as a freshman.

When she and the red car wind up at a riverside motel along Big Sur's Highway 1, she is charmed by the Japanese receptionist, Yukimo, who welcomes her to the scenic overlook and shares books by her favorite authors--Fitzgerald, Plath, even Henry Miller ("Sex and then more sex and then the characters ate dinner"). During the comfortable days with Yukimo, Leah works to edit her novel and reads. When Yukimo takes off for good in the red car, Leah is left with Judy's money and the painting, and a few decisions to make. Dermansky knows how to write, and wrap up, a good road trip--a Big Sur epiphany and newfound resilience. The Red Car is like a film so mesmerizing that you want to get another box of popcorn and see it again. --Bruce Jacobs, founding partner, Watermark Books & Cafe, Wichita, Kan.

Shelf Talker: A New York writer with a memorable, saucy voice takes an unexpected journey through grief and confusion toward self-understanding and hope.