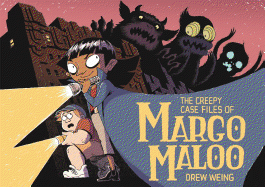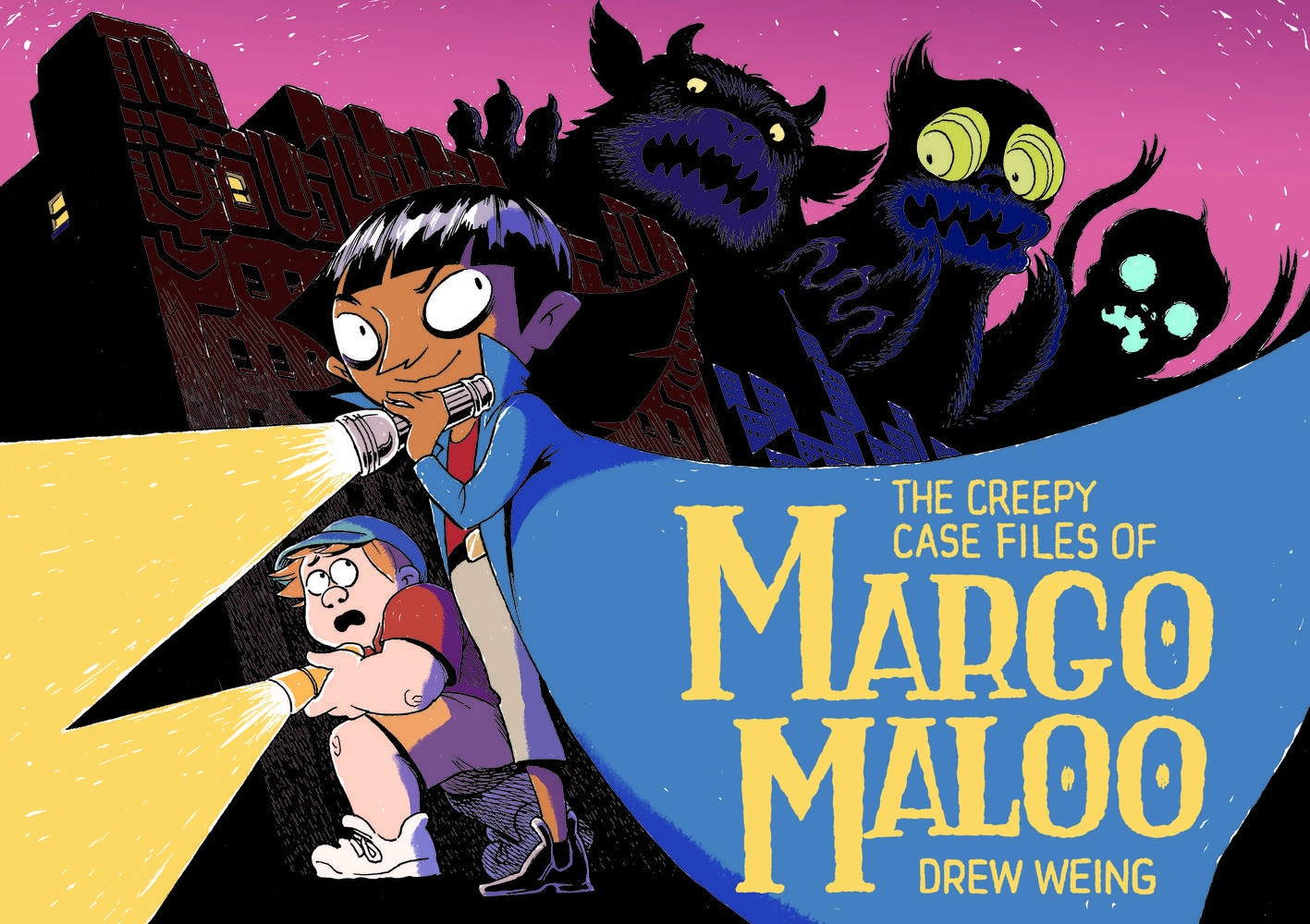 Charles Thompson is not as excited as his parents are to move into a graffiti-slathered, dilapidated former hotel in Echo City. "Do you even know the crime statistics for Echo City?" the incredulous redheaded boy asks his mom. "Museums! Art shows! The opera!" she responds. "Uuugh the operaaa," he groans, sinking down in his seat of the U-MOVE truck.

As Charles opens the door to his room on the building's top floor with its narrow bed and single bare light bulb, he asks his dad, "What, no cellmate?" As he alphabetizes his books on the shelves (including three rhyming dictionaries) and unpacks his collectible warrior beanbag animals, his dad says, "Minimalism, Charles. We are not what we own." "Hands off my stuff!" his son retorts. It's not just the witty dialogue that distinguishes The Creepy Case Files of Margo Maloo, it's the delicious, expertly paced suspense-building, starting with the giant yellow eyeball peering out from Charles's closet his first night in the room.

Charles knows instinctively that no adults will ever acknowledge the fanged truth of his closet monster. Fortunately, he runs into a friendly, world record-obsessed African American kid named Kevin who is well acquainted with the supernatural sorts gallivanting around and gives him the business card of "Margo Maloo, Monster Mediator." Charles calls her, and one hour later, the oddly vampiric, brown-skinned girl creeps into his window. Wasting no time, Charles and Margo descend through an old access panel in the closet into a long-neglected hotel kitchen and follow a path of bones (Charles: "Bones! Are they human?" Margo: "Mmm, no... looks like 'Dean's fried chicken' ") that leads straight to a troll's lair, the same yellow-eyed fellow Charles saw the night before. (His name is Marcus.) Thus begins the meat of the adventure in this tremendously funny and superbly illustrated graphic novel by Drew Weing (illustrator of Eleanor Davis's Flop to the Top).

As her card suggests, Margo acts as a go-between for monsters and children, listening to both sides of their stories, trying to foster good will and cultural understanding for everyone's safety. Down in the hotel kitchen, Charles and Marcus the troll bond over collectible beanbag animals, so Marcus probably won't eat the boy alive. Then Charles--blogger, wannabe journalist and sudden advocate of monster-fearing children everywhere--decides to see if Margo is right about goblins, ghouls and vampires inhabiting "all the secret places nobody ever goes." Fortunately, she stops him before he enters a den of "extremely cranky ogres." From then on Charles tags along with her on missing-kid cases and missing-ogre-baby cases alike. For readers as curious as Charles, there's a mini-encyclopedia of ghosts, goblins, ogres and trolls in the back with plenty of pencil sketches and astute observations like "Goblins are very bureaucracy-minded." Scoop this one up. --Karin Snelson, children's & YA editor, Shelf Awareness

Shelf Talker: In Drew Weing's hilarious graphic novel, Charles moves with his parents to a haunted historic hotel in the big city and ends up in cahoots with the inimitable monster mediator Margo Maloo.