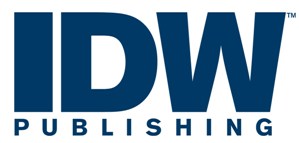 IDW Publishing, a subsidiary of IDW Media Holdings, has signed a multi-year book sales and distribution partnership with Penguin Random House Publisher Services exclusively for the trade bookstore market. The agreement takes effect April 2017. Diamond Comics Distributors will continue to sell and distribute graphic novels and comics exclusively to the comic book specialty market, as well as handle distribution of graphic novels, books and other merchandise to the mass market in the U.K.
IDW specializes in licensed and creator-driven titles, working in association with Hasbro, Paramount/CBS, Nickelodeon, Twentieth Century Fox, Sony and Temple Street Productions, among others. IDW's Top Shelf Production imprint published the March graphic novel trilogy, Congressman John Lewis's account of the civil rights movement, co-written by Andrew Aydin and illustrated by Nate Powell.
"IDW has a fantastic reputation in the comics business, and we look forward to working with them to grow the sales of their impressive graphic-novel publishing program," said PRHPS president Jeff Abraham.
Ted Adams, IDW's CEO and publisher, commented: "Our mission as a publisher has always been to create quality content and get it out to as many readers as possible. With Penguin Random House working alongside us to achieve that goal, we think IDW is primed to increase sales and take our market share to the next level."
IDW Publishing president and COO Greg Goldstein added that the company's "relationship with Diamond is extremely important, and one that we plan to continue to grow, and we thank them for the many successes they've helped us achieve in the book market up to now. Between our solid connection with Diamond and now with the addition of PRHPS onboard, we're excited by the prospect of attracting brand new readers and engaging the next generation of comic fans, wherever they're seeking entertainment."
Diamond president and CEO Steve Geppi said: "Everyone at Diamond has the highest respect for IDW and we're proud of the success we have helped them achieve. We will continue to work and grow our business with IDW, and all of the publishers we represent, in every possible way."