Michael Link, an independent bookseller for 15 years, first at Politics & Prose, Washington, D.C., and now at Joseph-Beth Booksellers, Lexington, Ky., is a graphic novel and comics fan--but, as he says, "I don't exclusively read them nor would I say that I primarily read them." But he has bought for the section at both stores, and "I have thought about the role of them in an independent bookstore and have done a number of panels on the subject as well."
Now he's going to write a regular column for Shelf Awareness with the aim of making "selling comics and graphic novels a little bit easier. I hope to answer questions from my fellow booksellers, to crowd source best practices, to interview creators and industry professionals, to share reviews, shelf talkers, staff picks, best practices and the like."
Booksellers are encouraged to write to Michael with questions. "I want to know what you are struggling with. Or, do you have best practices? Books you love? Staff picks that worked?"

His first contribution: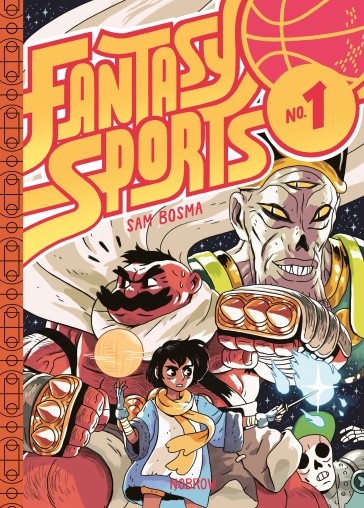 Distributed by Consortium, Nobrow and its children's imprint Flying Eye Books make beautiful titles, many of which are bookseller favorites. I love them and want to recommend two series that should work well in independent bookstores: the Hildafolk series and the Fantasy Sports series. (Nobrow's Geoff Lapid concurs.)

Sam Bosma's Fantasy Sports series is a solid title that wears its influences right below the skin. Combining elements of Tin-Tin and Asterix with magic, sports, adventure and slapstick, Fantasy Sports follows muscle-bound adventurer and tomb raider Mug and Wiz-Kid, his young wizard intern side-kick. The series is sort of like The Odd Couple meets Raiders of the Lost Ark. In the first volume, the pair must defeat an evil mummy in a basketball game after trying to rob his tomb. Volume Two finds them having to follow that up by trying to win a brutal game of volleyball against evil. This series many have been missed the first time around, but with volume two just having been released, it is worth taking a chance on them.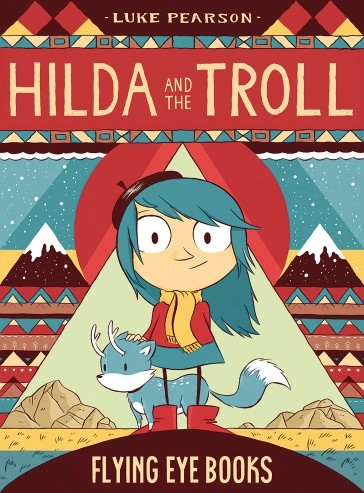 Many booksellers are either selling the Luke Pearson's Hildafolk series or at least saw the article recently in the New Yorker. This is a beautiful series of stories, very much in the vein of My Neighbor Totoro and Moomin, and should be standard at bookstores. With Netflix releasing season one of an animated Hilda series in early 2018 and the fifth volume, Hilda and the Stone Forest, being released this month, now would be a good time to face this series out, possibly with a "coming soon to Netflix" shelf talker. Nobrow has electronic copies of many of its titles on Edelweiss so you can try before you buy. Additionally, they were good enough to send me 50 copies of their Free Comic Book Day Hilda Issue to share with you! The issue includes sample sections from Hilda, Fantasy Sports and Akissi. E-mail me your address and I will drop one in the mail.

Fantasy Sports
Fantasy Sports, Volume 2: The Bandit of Barbel Bay

The Hildafolk series:
Hilda and the Troll
Hilda and the Midnight Giant
Hilda and the Bird Parade
Hilda and the Black Hound
Hilda and the Stone Forest