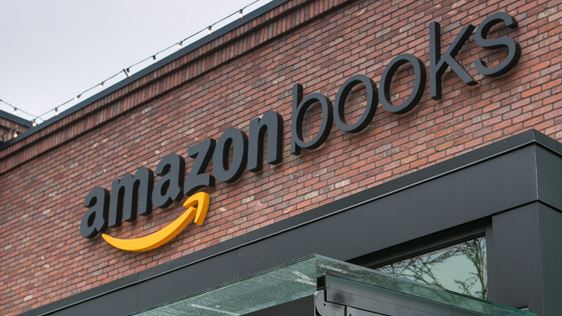 The second Amazon Books location, in San Diego, Calif., which opened last week "with little fanfare," is, at 3,500 square feet, smaller than the 5,500-square-foot Seattle store that opened last November, but is "similar in style and function," according to the San Diego Union-Tribune.

Located in the Westfield UTC mall in University City, the new Amazon Books also has a brick exterior wall and "an interior crafted not only to sell a curated selection of books, but also to heavily promote Amazon's Prime subscription service and its electronic devices." Those devices take up about a quarter of the store space. The store also stocks fewer books than the Seattle store, about 3,500 compared to 5,000.

Speaking with the Union-Tribune, Miro Copic, marketing professor at San Diego State University, described the books in the store as a vehicle to drive consumers deeper into the Amazon system. "Books, he said, are small but browsable, don't have a shelf-life and, more importantly, can act as conversation starters with staffers, who can then teach customers about the benefits of Prime membership."

The paper noted that "sales associates' most frequent refrain--the question: 'Do you have the Amazon app on your phone?'--is a constant reminder that something larger is at play. Shoppers are not only trained on how to download the Amazon app and scan books to check prices, but are also encouraged to pay with their Amazon account, via smartphone, at checkout." They're also reminded repeatedly that Prime customers often pay less on a range of products.

Amazon plans to open two more Amazon Books in the near future, near Portland, Ore., and in Chicago, Ill.