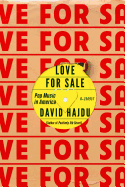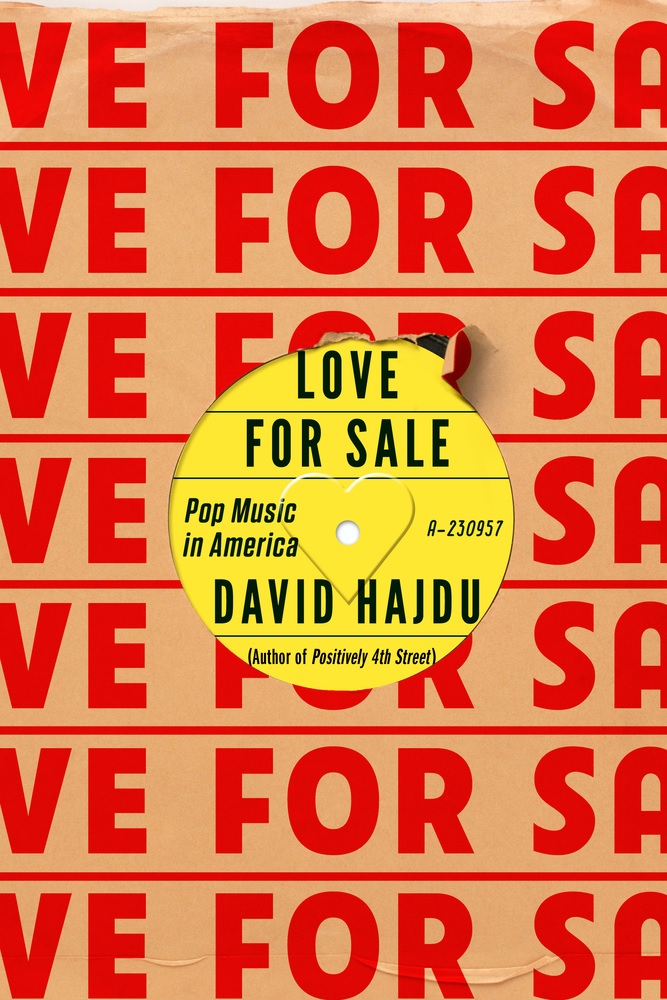 "If music be the food of love, play on," Duke Orsino famously declared in the opening scene of Shakespeare's Twelfth Night. Then and now, popular music has been primarily and perennially concerned with love: yearning for it, falling in and out of it, enjoying its blissful heights and mourning its loss. Music critic and Columbia journalism professor David Hajdu, a longtime pop-music geek, takes readers on a tour of the 20th-century landscape of American popular music in his fifth book, Love for Sale.

Hajdu (Positively 4th Street) begins his account with his adolescent collection of 45s, mostly the scratched ones his mother would bring home from her job as a waitress at the local diner. But he reaches back to the Tin Pan Alley songwriters of the early 20th century, who produced music on a breathtaking (and extremely catchy) scale. From there, Hajdu roams the pop music landscape (and the Billboard charts, a more recent invention), covering a dizzying array of musical trends, artists and technologies: wax cylinders, commercially produced sheet music, transistor radios, the Walkman, the MP3 file. He explores the ways in which pop music has always pushed the racial, sexual and societal envelope: the explosive popularity of the Cotton Club in Harlem and "black" music among white listeners in the 1920s; the lyrical freedom of the early blues queens, most of whom were black women; the widespread but always slightly illicit appeal of performers such as Elvis, Michael Jackson and Little Richard, who flirted with sexual boundaries. The Beatles appear, of course, as do Bob Dylan, David Bowie and other artists whose music (and the way they promoted it) changed the course of pop. Hajdu draws on his own interviews with many of these artists, weaving in anecdotes of his years living in the Greenwich Village as a young music critic with a secret passion for disco.

Popular music, as Hajdu notes in his introduction, is "a phenomenon of vast scale and intimate effect." It is "a social art that works with every member of its enormous following in small, unique ways." Love for Sale mirrors the pop music industry in that vital aspect: it is a work of wide-ranging historical observation that also feels personal, vivid and particular. Hajdu's narrative will have music fans of all tastes and ages humming the nostalgic tunes of their youth, or scrolling through the latest digital music delivery service in search of the songs they once treasured. Pop music may be a crass commercial endeavor, but as Hajdu shows, it is also the food--and the lyrical expression--of love. --Katie Noah Gibson, blogger at Cakes, Tea and Dreams

Shelf Talker: Music critic David Hajdu takes readers on a smart, entertaining tour of the American pop music landscape.