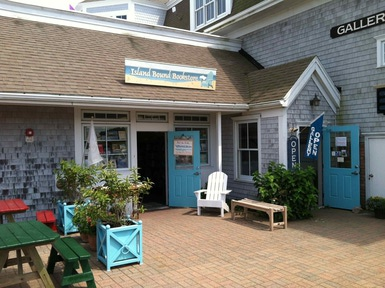 Island Bound Bookstore on Block Island, Rhode Island, which was put up for sale by owner Cindy Lasser in February, will close at the end of January after 21 years in business if no buyer has been found. Noting that the asking price for the business is $82,000, the Providence Journal described the shop as a "charming bookstore on an idyllic island a stone's throw from the surf, the sand, the ocean breezes and the only Post Office within 13 nautical miles of mainland Rhode Island."
"I just want to do something else. I am ready to move on," said Lasser, adding: "We make our rent.... We have made money every single year, even the unmentionable hiccup year of the financial wipeout.... It is a good little moneymaker."
The store has succeeded "in part, because she can order from either one of two book distributors in Pennsylvania at 1 p.m. on a Monday and get a book in by 3 p.m. the next day, and she has loyal year-round and captive island-vacation customers," the Journal wrote.
Lasser also said the bookstore business has had a resurgence in recent years: "It is all coming back to books again. People are buying more books.... I think people realized that they didn't want to spend their day on a computer, then come home and cuddle up with one.... When they really want to sit down and enjoy a good read, they'd rather do it with a book."