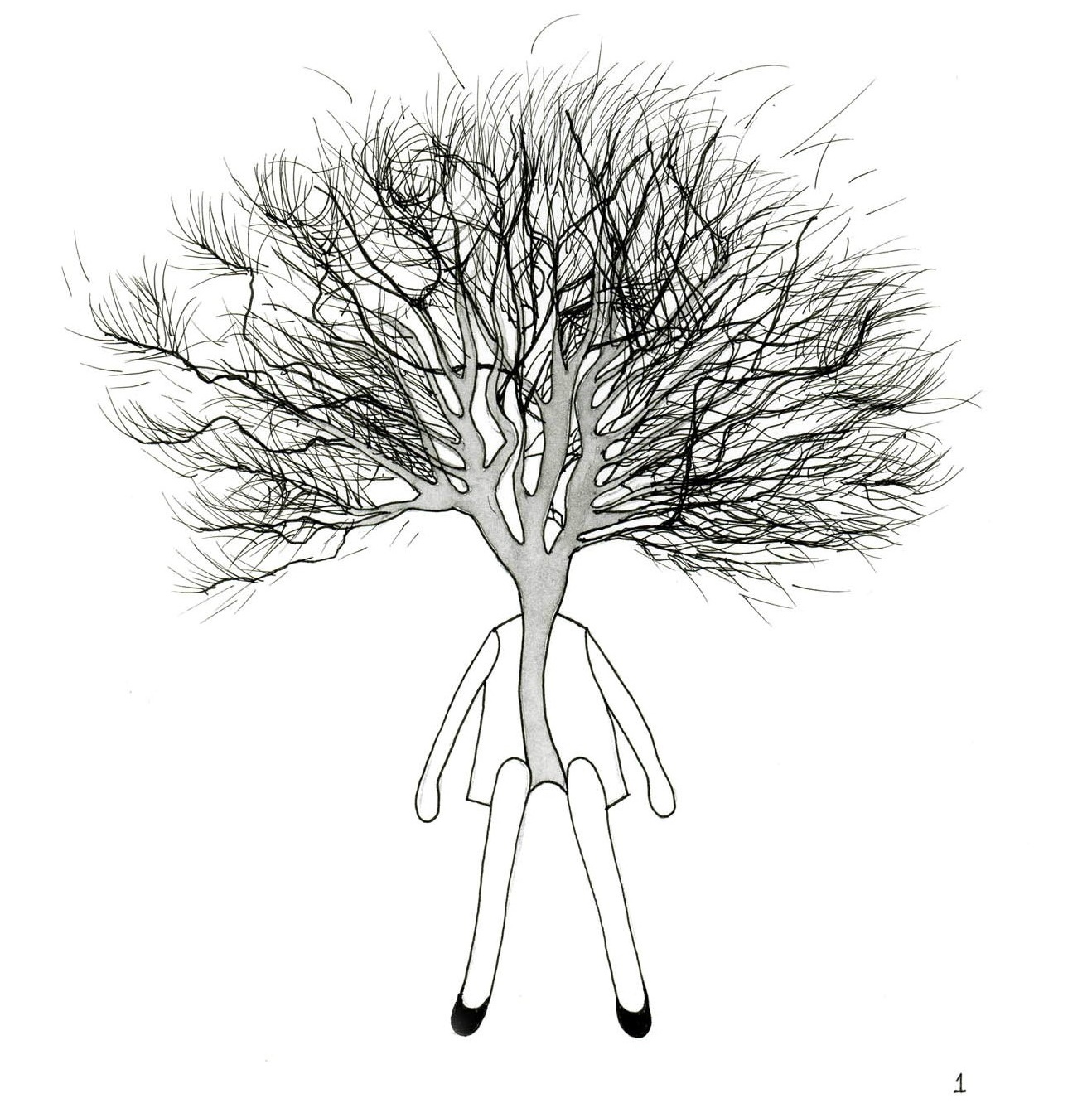 Una is an artist, author and academic whose comics have covered such topics as mothers and daughters, political activism, violence against women and girls and madness/sanity. She lives in Yorkshire, in the north of England, where she sometimes works in a shed in her garden and sometimes in a university. Becoming/Unbecoming (September 13, 2016, Arsenal Pulp) is her first novel-length comic.

On your nightstand now:

Of Woman Born: Motherhood as Experience and Institution by Adrienne Rich. I'm interested in literary and artistic articulations of mothers because for my practice-based Ph.D. I'm drawing the life stories of women the same age as my own mother, and thinking about what it is that our mothers have left us. Adrienne Rich is a wonderful writer; it's definitely one of the more interesting books I've read for the purpose of study.

Favorite book when you were a child:

I can't chose just one. Books were my friends. I used to line them all up alphabetically, then in order of preference, then colour, then size. However, some childhood books that made an impression on me were Alice in Wonderland & Through the Looking Glass (Lewis Carroll), Pigs Have Wings (P.G. Wodehouse), the Chronicles of Narnia series (C.S. Lewis), Decline and Fall (Evelyn Waugh), The Secret Garden (Frances Hodgson Burnett), The Hobbit (J.R.R. Tolkien) and everything by Roald Dahl. I'm not sure I completely understood the Wodehouse and Waugh, but I loved the stories anyway. P.G. Wodehouse is hilarious, even for an 11-year-old.

Your top five authors:

Toni Morrison, Jean Rhys, Chris Ware, Arundhati Roy, W.G. Sebald, in no particular order. All these authors share a quality of epic beauty in their writing. The first Toni Morrison book I read was Beloved. It's fair to say it shook me up. I love how Jean Rhys writes, so smoothly, and there's more about her work below. Chris Ware's understated sequential drawing conceals a beating heart of magnificent storytelling. Arundhati Roy's The God of Small Things is her debut and only novel. Reading it made me see the possibilities of small things and to think about being a writer, though it took almost two decades for me to start. W.G. Sebald's mixture of evocative images and melancholy stories was a revelation to me when I finally discovered him--long after everyone else did.

Book you've faked reading:

I pretended to have read Ulysses by James Joyce when I shared a house with a lot of Irish people. I didn't want to seem like the ignorant English person who had ignored the greatest Irish writer, so I agreed enthusiastically with their various opinions on it. Looking back, I think that maybe they were pretending to have read it, too.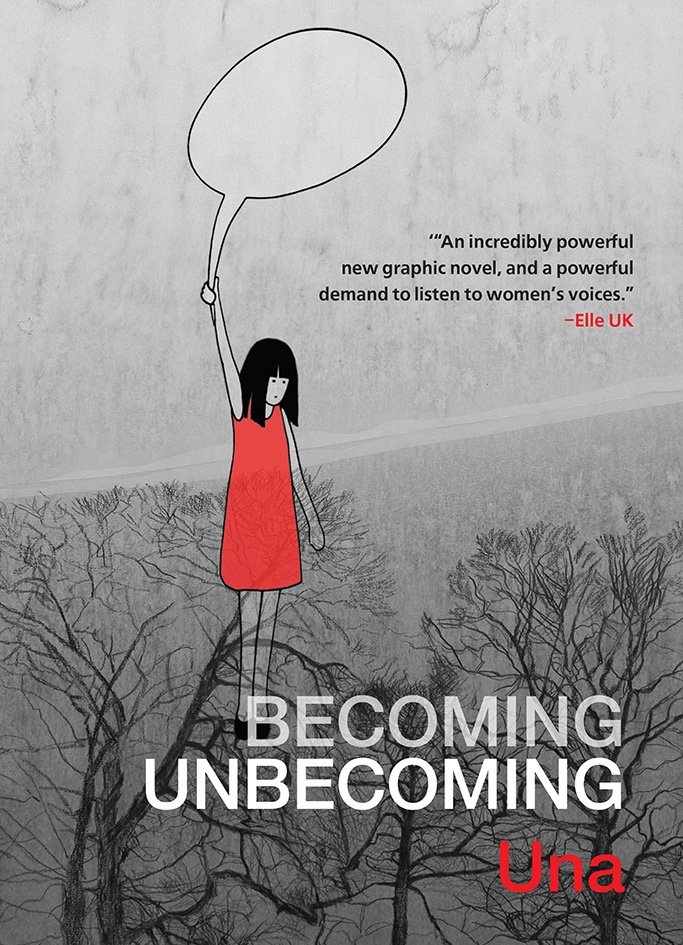 Book you're an evangelist for:

Wide Sargasso Sea by Jean Rhys. Great book, great idea, lovely writing, women of colour at the centre of the story, and a proper prequel that transforms the famous book it precedes (Charlotte Brontë's Jane Eyre) in such a way that the original can never be read the same way again. I wish I'd thought of it first. I can't say any more than that without giving the plot away.

Book you've bought for the cover:

I can honestly say I have never bought a book because of its cover--of course you can't judge a book by its cover! However, I have bought books at random because I liked the title. Bad Blood by Lorna Sage is one of those and it turned out to be a brilliant memoir.

Book you hid from your parents:

Mad magazine. I didn't understand much of it anyway, but I could tell it was too adult for me. I think I used to buy them when we went on holiday and I had access to shops in motorway services. I had quite a large collection. I used to love the folding back page that made a new image. I wish I'd kept them; they'd be worth a fortune now.

Book that changed your life:

Andrea Dworkin's Heartbreak. You'd have to read it to see why.

Favorite line from a book:

"It was the day my grandmother exploded. I sat in the crematorium, listening to my Uncle Hamish quietly snoring in harmony to Bach's Mass in B minor, and I reflected that it always seemed to be death that drew me back to Gallanach." The opening sentence of The Crow Road by Iain Banks. The grandmother explodes in the crematorium furnace, because of her pacemaker. One of those situations that's funny in a book but horrific if it happened in real life.

Five books you'll never part with:

Marion Fayolle's In Pieces, despite the fact it's worth hundreds of dollars now because it's out of print. It's a beautifully drawn and coloured, wordless, surreal graphic novel.

My French copy of The Second Sex by Simone de Beauvoir, despite the fact I can't read French.

My ancient To Kill a Mockingbird by Harper Lee. One of the first serious books I can remember reading, quite young, maybe a bit bigger than Scout.

Any of my copies of Maus by Art Spiegelman, and I have several to spare. It was reading Maus that opened my eyes to the possibilities of a book like Becoming/Unbecoming. Anything was possible in comics, it seemed.

Virginia Woolf's A Room of One's Own, bought for me by my mother, in which Woolf claims we think back through our mothers and consider what our mothers might have left us.

Book you most want to read again for the first time:

Life of Pi by Yann Martel. I read this on holiday when it first came out and couldn't put it down. Now that I know what happens, it's still a brilliant book, but I'd love to reclaim the wonder of the unfolding story. Tigers, eh? Who'd share a boat with one?