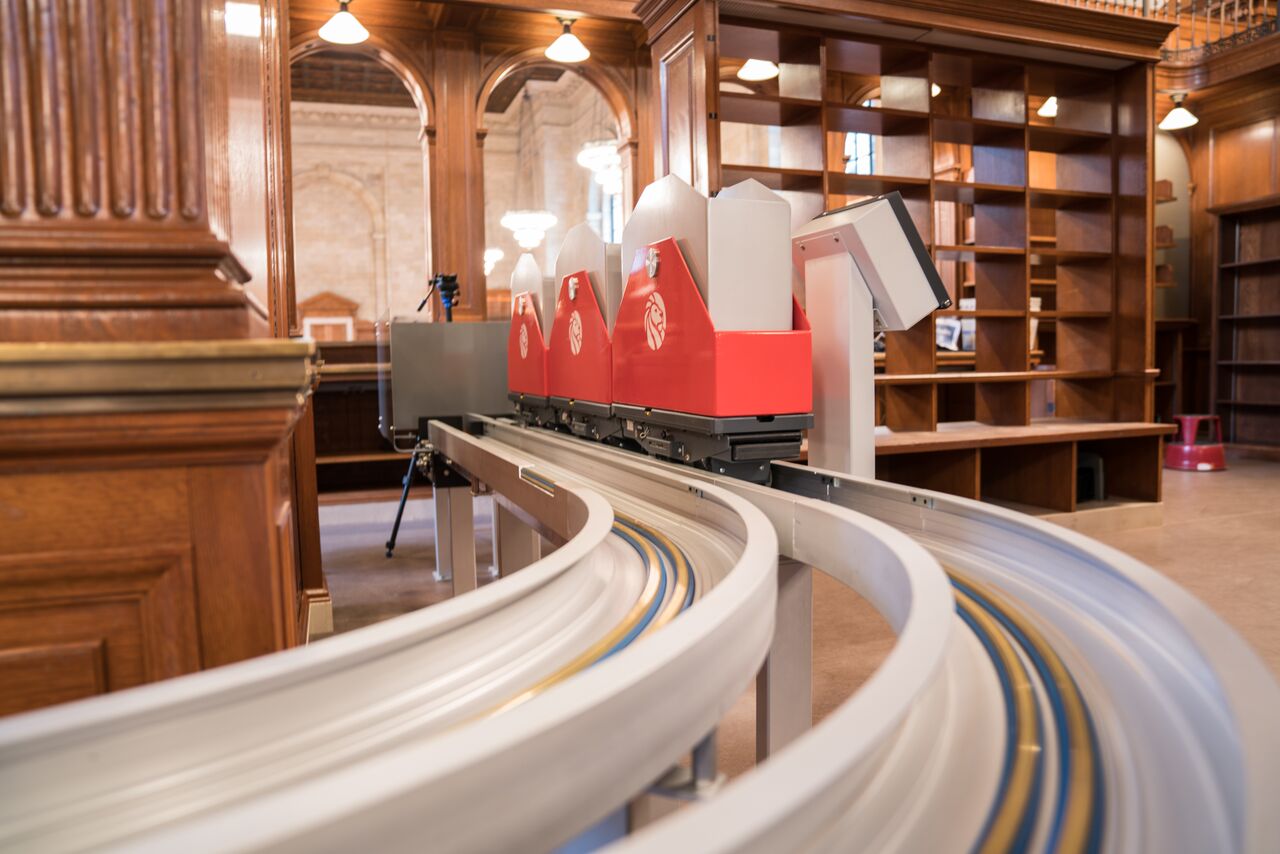 photo: Jonathan Blanc/NYPL)
The New York Public Library has installed a state-of-the-art conveyor system in its Stephen A. Schwarzman Building on Fifth Avenue and 42nd Street to transport requested research materials from newly expanded storage under Bryant Park to researchers throughout the library. The system will begin delivering materials October 3 to two locations in the building, including the iconic Rose Main Reading Room, which is reopening October 5 after a two-year closure for repairs and restoration.
The new system consists of 24 individual red cars that run on rails and can transition from horizontal to vertical motion. The cars pick up requested materials from the expanded Milstein Research Stacks and deliver them to library staff.
"This new dependable and efficient system will ensure a seamless delivery of research items from our storage facility to the researchers who need them," said Matt Knutzen, director of the Humanities and Social Sciences Research Divisions within the Stephen A. Schwarzman Building. "Our priorities include preserving our materials and making them increasingly accessible to the public in an inspiring space for research--our recent storage expansion, our restoration of the Reading Room, and the installation of this system are all elements of that work."