The German Book Office in New York City has chosen Girlfriends, Ghosts, and Other Stories by Robert Walser, translated by Tom Whalen with Nicole Köngeter and Annette Wiesner (New York Review Books, $15.95, 9781681370163 ), as its September Pick of the Month.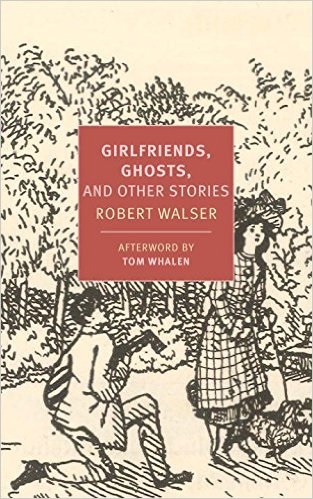 The GBO described the book this way: "Girlfriends, Ghosts, and Other Stories is a collection of 81 brief texts Robert Walser has written throughout his life. It features the whole span of his career, from his early triumphs until he was confined to a Swiss psychiatric clinic in 1933. Most of the prose is translated into English for the first time.

"Walser touches both transient and persisting topics of contemporary life and culture. His observations include seemingly trivial things such as a spinning carousel and the latest hairstyles, but he also stages meditations on nature, art, and love. With a subtle and witty sense of humor and irony, and with great conversational ease, Robert Walser narrates the issues that affected him most. With each piece of prose, the reader is confronted with multifaceted impressions of everyday life, ranging from a vivid depiction of pain in Toothache to a homage to the beauty of rainy landscapes in On the Terrace."

Robert Walser (1878–1956) was a German-speaking Swiss writer who left school at age 14 for a life as a wandering novelist, poet and writer of "short prose" pieces. His writing career ended in 1933 when he was confined to a sanatorium. His previously available works in English are Jakob von Gunten, Berlin Stories, The Tanners, Microscripts, The Assistant, The Robber, Masquerade and Other Stories, and Speaking to the Rose: Writings, 1912–1932.

Tom Whalen is a writer and co-editor of the Robert Walser issue of the Review of Contemporary Fiction. He teaches at the Staatliche Akademie der Bildenden Künste Stuttgart and has a Ph.D. in American Literature. Nicole Köngeter is a freelance translator who teaches English and German in southwest Germany. Annette Wiesner has previously translated works by Robert Walser that have appeared in Connecticut Review, Kestrel and Witness.