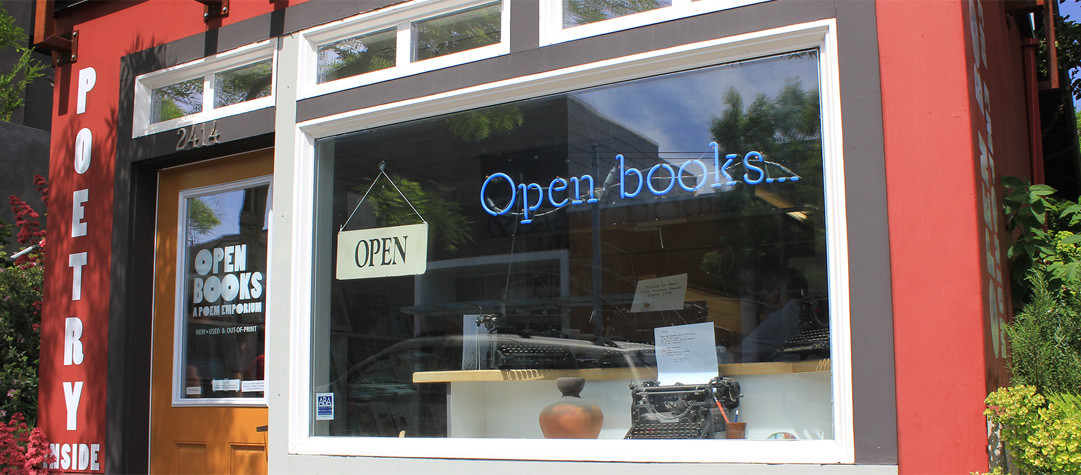 Open Books: A Poem Emporium in Seattle, Wash., held its grand reopening under new ownership September 17, Bookselling This Week reported. Billie Swift, "a devoted patron of the store since 2009," announced her intent to purchase the 21-year-old business from John Marshall and Christine Deavel earlier this year and became the store's official owner September 1.
"For me, Open Books has always been a sanctuary--John and Christine made poetry a place. When I came here I was able to sit 'in poetry' and just be surrounded by it," said Swift. "It's such a wonderful, lovely space with shelves and shelves and shelves of books spanning thousands of years of poetry and so many languages. It's an opportunity to be in a space that is honoring the act of writing a poem, and that is a wonderful thing."
Saturday's festivities "marked the store's reopening after a two-week closure, during which Swift cleared out old unwanted items, added a few coats of paint to the walls, and upgraded the store's ordering system," BTW noted.
"I'm really looking forward to making this space available to the many people and poets of Seattle who are doing wonderful work in the community," she said. "There are a lot of great people working with kids and on social justice issues, and I'm really trying to open the space to them to say, 'This is a house of poetry--please use it to further the work that you are doing.' "