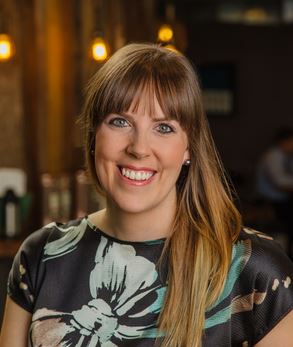 Marissa DeCuir
Effective immediately, managing director Marissa DeCuir has been promoted to president and partner at JKS Communications. She began at the book marketing and author publicity firm eight years ago as a book publicist, and has been a key factor in building the firm from a two-person operation to a team that is headquartered in Nashville with satellite operations in New Orleans, Atlanta and Charlotte. She takes the reins of running the firm from Julie Schoerke, who founded the company in 2000 and will now focus on strategic planning.
"Marissa is the quintessential leader," Schoerke said. "Her understanding of publicity from the perspective of what a journalist needs on the other side of the table is key to our growth. Her expertise in implementing cutting edge technology, while focusing on results driven campaigns to serve our clients, is central to making JKS Communications one of the top publicity firms in the country."
DeCuir commented: "I am proud to lead a strong team of former journalists and publishing experts that have managed campaigns for New York Times and USA Today bestselling authors, some of the most award-winning books and those that change lives and make the world a better place. I am so proud of what we have accomplished with our authors. I look forward to our JKS family's continued success in the future."