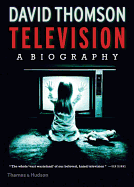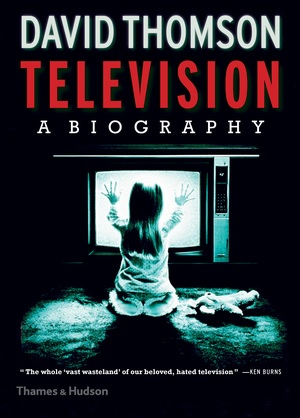 In his stimulating history of the device once referred to as "the idiot box" but now more likely to be a flat-panel screen, tablet or smartphone, British-born critic and San Francisco resident David Thomson (Moments That Made the Movies) takes a revealing look at this "impassive force that commandeered so much of what we thought was our attention, our consciousness, or our intelligence" for the past seven decades.

Eschewing a chronological approach, Thomson divides Television: A Biography into two segments: "Medium" (an exploration of "the climate of TV, the things that are always there") and "Messages." The latter, and more engaging, section comprises a set of loosely connected essays on subjects that include television's treatment of race (with particular attention to Bill Cosby and the O.J. Simpson trial), women (epitomized in the iconic comedy I Love Lucy), crime (spotlighting the Law & Order franchise that had stretched to 1,062 episodes by the end of 2014) and the news. With the rise of 24/7 cable networks, the industry has become an ever more ubiquitous and powerful force, guided by the knowledge that "we will not watch good news for very long without becoming restless and changing the channel."

The subject of this ambitious study is vast. As of 2015, by Thomson's estimate, some 5,000 years worth of television, from the sublime to the execrable, have unfolded before our eyes. Thomson commands this surfeit of material impressively, and his taste is eclectic. He expresses admiration for shows as disparate as Chuck Barris's The Gong Show and the "modern classic" Breaking Bad. Of necessity, he can't linger long over any of his topics, and that contributes to a vague sense of breathlessness if the book is consumed in large gulps. Though they weren't present in a review copy, the finished text promises more than 60 color and black-and-white photographs to enhance Thomson's witty, erudite prose.

One phenomenon that adds a powerful subtext to this appraisal is the way the television audience has fragmented with the advent of cable and streaming services. On February 28, 1983, for example, an estimated 121 million people in the United States watched some of the final episode of M*A*S*H. Today, an acknowledged hit like Mad Men drew a mere 3.3 million viewers for its finale. Thomson's assertion that television "is not exactly a mass medium any longer" seems inarguable.

Television: A Biography captures the "ordinary, casual pleasure to be felt with television," though it's "tinged with unease at what the medium has done to us." Anyone who's been alive in the era of TV would have to concede, as David Thomson eloquently demonstrates here, that its transformational influence on every aspect of life in the United States has been nothing less than profound. --Harvey Freedenberg, attorney and freelance reviewer

Shelf Talker: Critic David Thomson offers an intelligent and lively survey of the history of television.