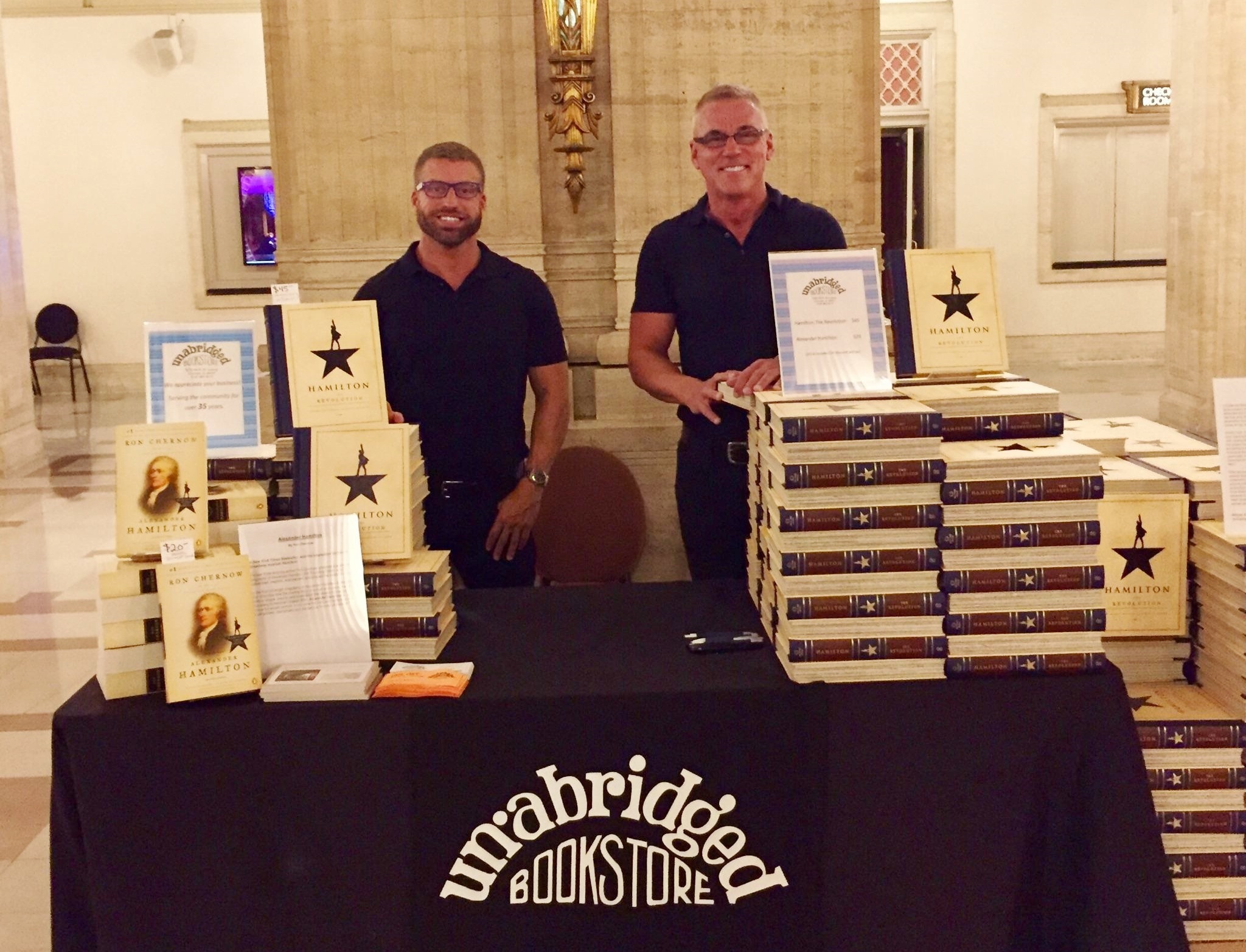 Last week, the Chicago Humanities Festival hosted "In Conversation with Lin-Manuel Miranda" at the Lyric Opera. The evening was a sell-out, with more than 3,600 people attending the night to hear Tribune theater critic Chris Jones interview Miranda, the creator and original star of the musical Hamilton, which opened in Chicago on September 27 and will run through October 2017.
Unabridged Books, as the partner of the Chicago Humanities Festival, was there selling signed copies of Hamilton: The Revolution by Lin-Manuel Miranda and Jeremy McCarter, along with copies of Alexander Hamilton by Ron Chernow. When word spread that Unabridged was selling signed copies, the table was swarmed with hundreds of patrons hoping to get a copy. One of the highlights of the conversation was listening to Miranda freestyling while Chris Jones beatboxed. You can watch the performance here.
Pictured: Patrick Garnett and Ed Devereux, owners of Unabridged Books.