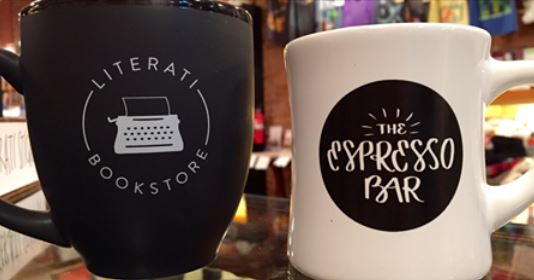 Effective yesterday, the Espresso Bar officially became part of Literati Bookstore in Ann Arbor, Mich. Hilary and Mike Gustafson, co-owners of Literati, will now oversee operations and management of the Espresso Bar, which was owned by Sanford Bledsoe, and unify the once-separate businesses.
"Our goal is to unify the two businesses for a smoother building-wide operation," said Mike Gustafson. "What Sandy started with the Espresso Bar is truly special. On the customer side of things, not much will change. We're committed to keeping the story going, maintaining the Espresso Bar staff, and continuing the Espresso Bar's exemplary customer service model, quality product, and one-of-a-kind experience."
On Facebook yesterday, Literati posted: "Almost two years ago, we announced a partnership with the Espresso Bar. For that time, we operated as separate businesses sharing the same space. Today, we announce that the Espresso Bar will officially become part of Literati. We're excited for the future. We thank Sandy for everything he's done to make this a great community space, and we look forward to the next chapter."