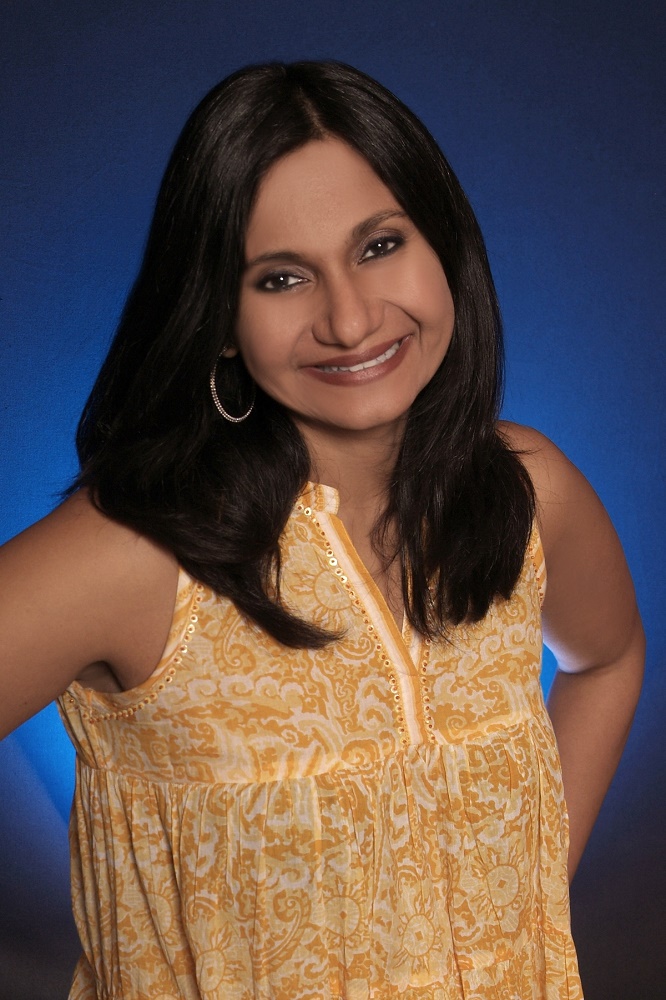 photo: Vernice Dollar of Studio 16
Sonali Dev writes Bollywood-style love stories that let her explore issues faced by women around the world while still indulging her faith in a happily ever after. Dev's novels (including A Bollywood Affair) have been on Library Journal, NPR and Washington Post Best Books of the Year lists, among others. She won the American Library Association's award for best romance in 2014, is a RITA finalist, RT Reviewer Choice Award Nnominee and winner of the RT Seal of Excellence. Her third book, A Change of Heart, is published by Kensington (September 27, 2016).

On your nightstand now:

My nightstand is a perpetually teetering Jenga tower of books, so I'm going to have to skim the top: an ARC of Jodi Picoult's Small Great Things, an ARC of Susan Elizabeth Phillips's First Star I See Tonight, Amy Silverstein's Sick Girl, Michelle Moran's Rebel Queen, Amulya Malladi's A Breath of Fresh Air.

Favorite book when you were a child:

It's impossible to choose one book, because growing up in India my childhood was irreconcilably split between books by the British author Enid Blyton, with her pixies and fairies and boarding schools bursting with rebellion and adventure, and the comic book series Amar Chitra Katha that brought to life every historical and mythological Indian hero ever conceived.

Your top five authors:

Vikram Seth, Toni Morrison, Kristan Higgins, Jane Austen and the Marathi playwright and humorist PL Deshpande (if only his genius could be translated).

Book you've faked reading:

Tolstoy's War and Peace. It's my book of a million false starts. One of these days, victory will be mine.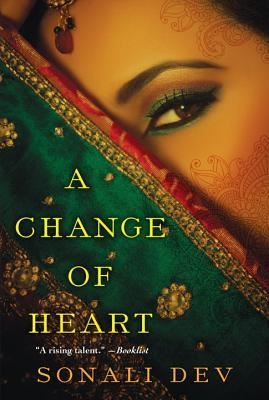 Book you're an evangelist for:

The Bronze Horseman by Paullina Simons, a love story set during the siege of Leningrad in World War II. It's everything an epic love story should be, anchored in respect, viscerally connected and steadfast in the face of the kind of adversity that tests the very limits of courage. Add to that the sweeping and masterful storytelling, and you're sucked so deep into the world of the lovers that all contact with your own world feels like a violation.

Book you've bought for the cover:

A cookbook called Fifty Shades of Chicken. It features a trussed-up rotisserie chicken with its legs crossed (very suggestively, I might add). Who could resist that?

Book you hid from your parents:

The Other Side of Midnight by Sidney Sheldon. I wasn't yet 12 and it was the book that gave physical form to my, until then, nebulous concept of sex by actually bringing body parts into play (in entirely unexpected ways, at that). I was right to hide it from my parents; I doubt they would've appreciated the merits of such a premature lesson in sexual politics.

Book that changed your life:

Vikram Seth's A Suitable Boy. It was the first mainstream English-language book I read that had Indian protagonists who lived and acted like me. Not only was the prose so seamless and beautiful that I fell into the story body and soul, but for the young writer in me, finding a book in a store that was populated by the kinds of characters that inhabited my own stories turned an impossible dream possible in my mind.

Favorite line from a book:

"Until you've lost your reputation, you never realize what a burden it was or what freedom really is." --from Margaret Mitchell's Gone with the Wind.

I was in high school when I read the book, and the concept that society's opinion is a burden you do not have to carry was at once so radical and so freeing to me that it might have fundamentally altered the course of my life.

Five books you'll never part with:

A Fine Balance by Rohinton Mistry (for storytelling you can smell and taste and feel on your skin), My Sister's Keeper by Jodi Picoult (for conflict explored all the way to its edges), The Master Butchers Singing Club by Louise Erdrich (for prose that feels like poetry), Beloved by Toni Morrison (for the genius of trapping pain in words) and Bridget Jones's Diary by Helen Fielding (for never failing to make me laugh at myself).

Book you most want to read again for the first time:

The Harry Potter series. For all that is lovely about these books, that delicious and prolonged unraveling of the story over seven books and 10 years was the best part. There was this community aspect to it, like a village reading around a bonfire. It pulled four generations of my family--from my elementary schooler to my grandmother--into a conversation that transcended age and culture. It brought together the world. Across the globe we stood in lines at midnight, becoming one in our impatience to see what happened next, hungry to share our joy and heartbreak over three children we claimed as ours no matter who we were. I want that again. Please.

Which literary character you relate to most:

I think I'm a little bit like each of Austen's heroines. Which is bizarre and ironic given that her heroines lived in a time when her country had enslaved mine while proliferating the theme of "East is East and West is West and never the twain shall meet." If I had to choose just one, I'd say Emma because I might be the slightest bit guilty of feeling like I know what's best for everyone, and I tend to favor the merits of intention over prudence.