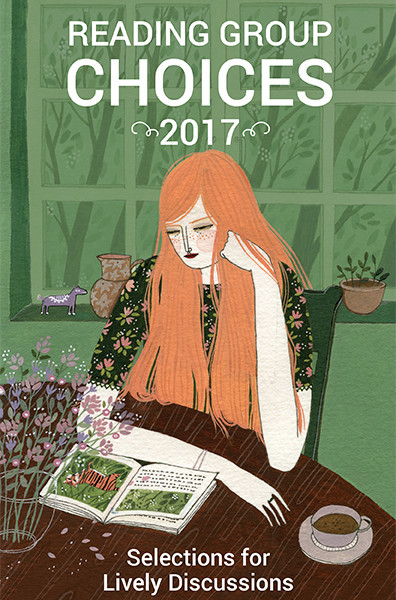 Reading Group Choices 2017: Selections for Lively Book Discussions, the 23rd annual edition of the guide to book club picks, is now available from Reading Group Choices for $7.95 and can be purchased on its website.
The more than 60 recommended titles are in three sections: fiction, nonfiction and young adult. For each book, the guide offers bibliographic information as well as review excerpts, information about the author and conversation starters for book club discussions.
Titles featured in Reading Group Choices 2017 include God Help the Child by Toni Morrison, Grand Hotel by Vicki Baum, The Paris Architect by Charles Belfoure, Sleeping on Jupiter by Anuradha Roy, The Wangs vs. the World by Jade Chang, Can't We Talk About Something More Pleasant?: A Memoir by Roz Chast and My Best Friend's Exorcism by Grady Hendrix.
Reading Group Choices includes a website, monthly e-newsletter and a biannual book club mailing. Reading Group Choices also organizes events at independent bookstores, book festivals and libraries around the country.