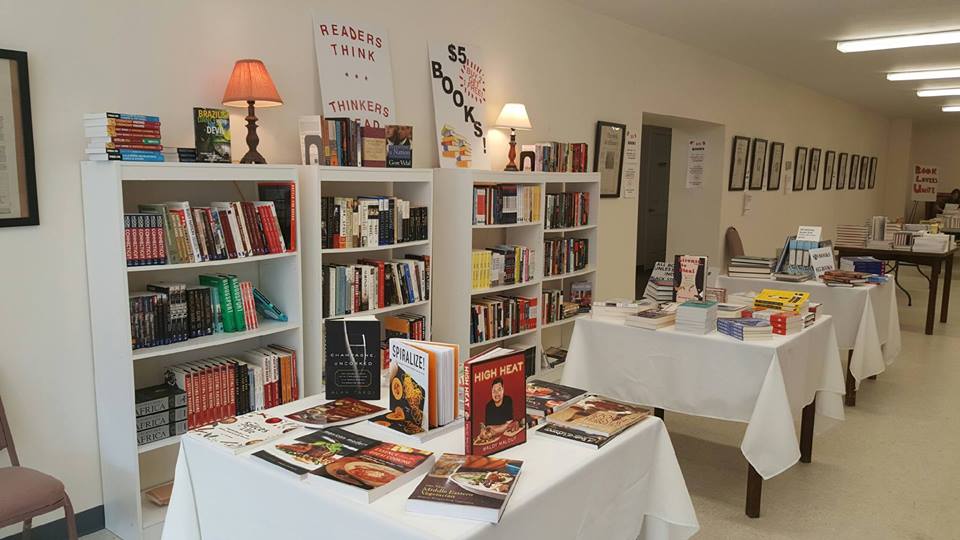 Winsted Community Book Store, located at 414 Main Street in Winsted, Conn., held its ribbon-cutting ceremony Thursday, the Register-Citizen reported. Ralph Nader had discussed plans to create a nonprofit bookstore in the space earlier this month and ultimately decided to move forward with the idea, according to Charlene LaVoie of the Office of the Community Lawyer.
"Ralph wanted to try it. He rented this space, and we've had events here over the last... two-and-a-half (years). He wanted to see if there was any interest in a bookstore in Winsted, so he said, 'let's get a group of volunteers together and see what happens," LaVoie noted. "So that's what we're doing. We're conducting a commercial experiment in bookselling."
Winsted Community Book Store stocks titles purchased by Nader over the years as well as works by local authors. "What we have here are books that really deserve to still be in circulation, and being read by people," LaVoie said. "They're brand-new books, and he's passionate about it, and been doing it for a while. And so, he wants to make them available to the public."