This House of Books had its soft opening Saturday at 10 a.m. in downtown Billings, Mont. The Gazette reported that at 9 a.m., "workers in the new co-op bookstore at 224 N. Broadway were installing the front counter and setting up tables."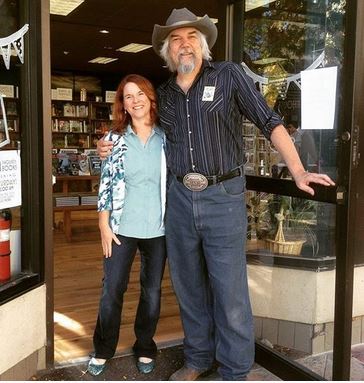 "It's been hectic trying to get everything done in time for the soft opening," said Gary Robson, general manager & CEO. "But we really wanted to make sure that we were open for a week and going before the High Plains BookFest hits.... But the bottom line is we're open, we've got stock on the shelves and we've got everything functioning. So we're here, and we've got customers."
The bookstore "picked a perfect day to open, with a large crowd enjoying the last Yellowstone Valley Farmers Market downtown," the Gazette noted, adding that an hour after opening, "the shop bustled with customers."
Robson said, "What really warms my heart is we've already had five people this morning walk in and say 'how can I be a part of this, how can I buy a share?' Being a community-owned bookstore under a co-op model means that anybody can own shares, and we have over 20 authors that are part of this so far.... It's about building a culture and a literary community in downtown Billings, and building a center for that. And that's why for me the most important thing about this whole business is the partnerships."