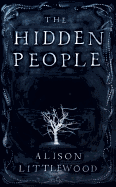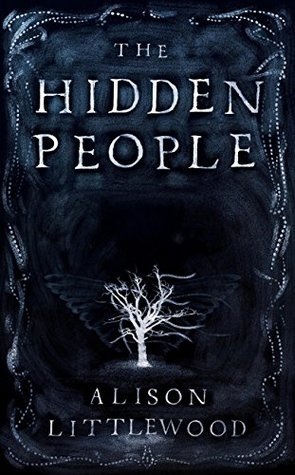 While attending the Great Exhibition of the Works of Industry of all Nations in London in 1851, Albert Mirrals meets his beautiful cousin for the first time. When she begins to sing a popular tune being played on an organ, he is struck by the splendor of her voice:
"As she sang, her voice suddenly rising strong and pure above it all.... I realised that conversations had quieted, that people around us had stopped to listen just as if Lizzie were an exhibit herself, made not of wood or iron or glass but of flesh and blood. She was an angel; she was a bird.... And then her song was done.... Time had started again, and I shook my head at my own muddle-headedness as she rejoined our small party."
Although Albie is obviously affected by Lizzie's innocence and purity, his father know she's uneducated and not a suitable candidate for marriage. The group hastily parts ways and Albie doesn't think much about Lizzie until 10 years later, when he hears of her murder at the hands of her husband. Determined to discover why the man committed the crime on such a pure and innocent creature, Albie travels to the small, rural town of Halfoak, where traditions run deep and the advance of the new sciences and technologies unveiled at the Great Exhibition have yet to appear.
What he discovers is a town full of myths and superstitions where the local folks are wary of strangers and conduct their business in time-tested ways that push the boundaries of reality. When his wife unexpectedly arrives in the village to share his prolonged stay, Albie begins to question his own life and ponder whether the villagers actually know more than he first surmised.
In a slow and methodical way, Alison Littlewood (
The Cold Season
) has produced a dark fantasy world where gossip, rumor and supposition have been creatively blended with the introspective musings of a man who suddenly must question everything--and everyone--around him.
The Hidden People
deftly drops readers into a bygone world where wise women dabble in foretelling the future and sharing herbal concoctions; hobgoblins, changelings and fairies are evident, if you know how to look; and folktales and fantasies can pervade the mind, bringing on delusions and misconceptions that threaten to overwhelm even the most logically minded soul. --
Lee E. Cart
, freelance writer and book reviewer
Shelf Talker:
When a young woman is murdered, her cousin's investigation into her death opens a doorway into a world where changelings and fairies have not been forgotten.