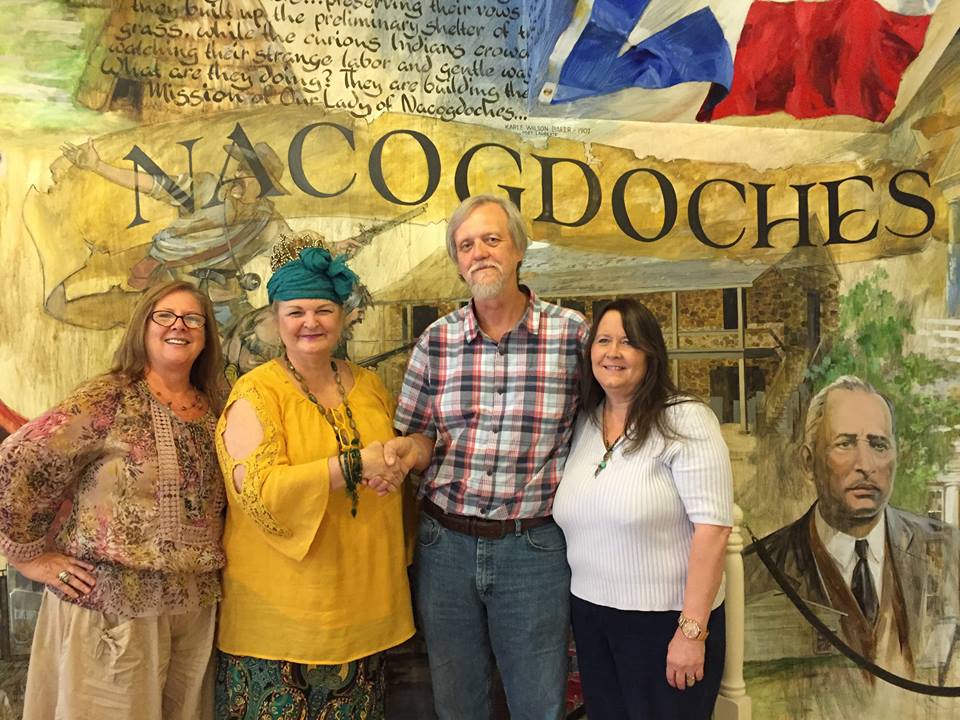 L.-r.: Joanna Temple, sales director, Nacogdoches, Tex.; Kathy L. Murphy; Dr. Mark Emil Sanders, SFASU English Department chair; Kimberley Verhines, director, SFA Press.
Kathy L. Murphy, founder of the Pulpwood Queens and Timber Guys Book Club, with more than 400 chapters internationally, has announced a partnership with the creative writing department of Stephen F. Austin State University to hold the annual Pulpwood Queen Girlfriend Weekend convention on the Nacogdoches, Tex., campus of the Lumberjacks. Next year's Girlfriend Weekend is scheduled for January 12-15.
The new partnership is intended to put successful authors and inspiring students in the same room, with guest authors visiting classes throughout the school year and interested students having the opportunity to attend Girlfriend Weekend panel events on campus, Murphy noted, adding that under the agreement, "we will continue to do what we do, but just adding in the students to the mix with incredible space and state-of-the-art facilities."
"The way I see it, we now have an excellent opportunity to showcase our Pulpwood Queen and Timber Guy Reading Nation to the next generation of our book club," she added. "Thus, the Pulpwood Queens and Timber Guys meet the Lumberjacks! We will all win as we are promoting reading."