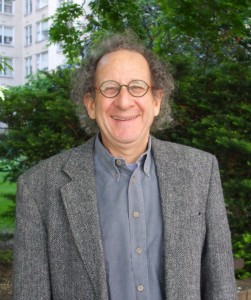 Mike Shatzkin
Mike Shatzkin, the longtime book publishing consultant and guru, who founded and is head of the Idea Logical Company, outlined on his blog some major changes he's making in his business life. As of October 1, Logical Marketing, the digital marketing company he built over the past several years with Pete McCarthy and Jess Johns, has been sold to OptiQly, a new company that is focused on "optimizing the display and sales of books, e-books, and other products at online retailers." McCarthy and Johns are joining OptiQly as chief product officer and director of marketing, respectively. Shatzkin will advise the company and be on the board. The CEO of OptiQly is Evan Schnittman, former executive v-p, chief marketing and sales officer at Hachette Book Group.
Shatzkin continued: "My interest and involvement in trade publishing is a permanent condition, so I'll definitely still be consulting, helping fledgling publishers and tech start-ups with a publishing angle as well as a few mainstay companies that value my knowledge and insight." But he added, he plans to devote his "business development" energy to working on climate change. This will include "some initiatives I'm not quite ready to talk about yet, but it largely means seeking out experts on various aspects of the subject and helping them put together book projects that will spread the messages that are most critical to humanity's survival, which, unfortunately, doesn't seem to be the sure thing it was when I started my working career."
Shatzkin is also writing about the book business for Oxford University Press's What Everyone Needs to Know series with Robert Riger. "We've had a wonderful time interviewing executives throughout the industry, always intending to do the lion's share of the writing in Q4. Now my decks are a bit clearer to do just that." Congratulations and godspeed!