In a story titled "The Internet Drives the Neighborhood Bookstore Revival," the New York Times focuses on four bookstores that use the Internet in various ways to help drive business: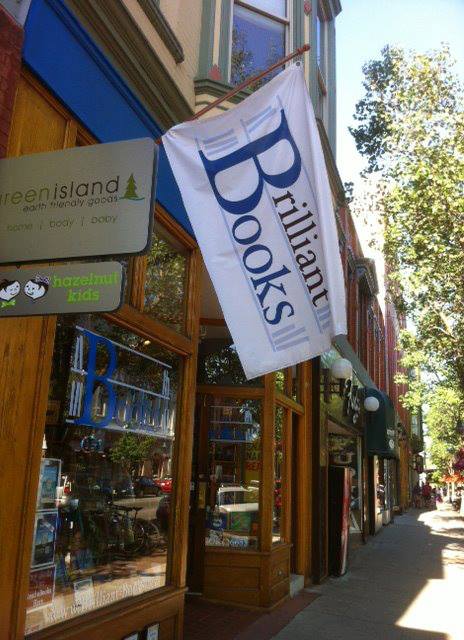 Brilliant Books, Traverse City, Mich., whose Monthly Selection Service has nearly 2,000 subscribers. Owner Peter Makin told the Times that the selection process can take "an awfully long time, but the technology allows us to make this happen." Sales are up 14% this year and an estimated 30% of sales will come from online orders, double last year. The store is also active on Twitter and Facebook; social media manager Aimee Jodoin commented: "We're in the 21st century and we're a 21st century bookstore. Shop small is the way to beat Amazon. People are going to shop online, so we have an online presence."
The Last Bookstore, Los Angeles, Calif., the striking 22,000-square-foot store downtown, has 24,000 followers on Instagram, where staff picks "frequently" become the store's bestsellers. "We're part of a downtown that is booming and gentrifying, so we've [paid] a lot of attention to our geography," manager Katie Orphan told the paper. "We didn't expect that it would lead to the Instagram attention that we have had."
BookCourt, Brooklyn, N.Y., which discontinued event streaming and author interview podcasts because "the staff time required to produce them did not justify the demand," but has found that communicating with customers via social media and an e-mail newsletter (where the most-read stories are about events and staff picks) has been "the best tool for reaching customers and finding sales," according to events and publicity manager Andrew Unger.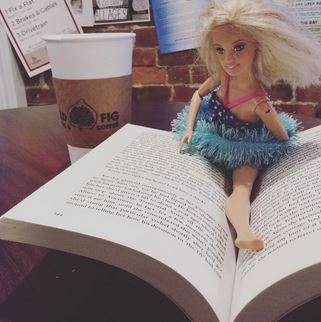 Wild Fig Books and Coffee, Lexington, Ky., whose online character Barista Barbie, created by Ron Davis, an owner of the store and a visual artist, has become wildly popular. The store posts photos featuring the Barbie doll reading books, enjoying coffee and offering sassy commentary. "One of our grandchildren took her out of the store so there was a whole thing about 'Where is Barista Barbie? Has she been kidnapped?' " co-owner Crystal Wilkinson told the Times.
ABA CEO Oren Teicher commented: "Bookstores are being reinvented by taking advantage of how the world has changed. The whole ability to put technology to work for you has changed everything."