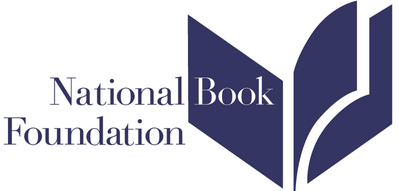 The National Book Foundation announced the finalists for this year's National Book Awards. The winners will be named November 16 at the 67th NBA benefit dinner and ceremony at Cipriani Wall Street in New York City. This year's shortlisted titles are:

Fiction
The Throwback Special by Chris Bachelder (Norton)
News of the World by Paulette Jiles (Morrow)
The Association of Small Bombs by Karan Mahajan (Viking)
The Underground Railroad by Colson Whitehead (Doubleday)
Another Brooklyn by Jacqueline Woodson (Amistad)

Nonfiction
Strangers in Their Own Land: Anger and Mourning on the American Right by Arlie Russell Hochschild (The New Press)
Stamped from the Beginning: The Definitive History of Racist Ideas in America by Ibram X. Kendi (Nation Books)
Nothing Ever Dies: Vietnam and the Memory of War by Viet Thanh Nguyen (Harvard University Press)
The Other Slavery: The Uncovered Story of Indian Enslavement in America by Andrés Reséndez (Houghton Mifflin Harcourt)
Blood in the Water: The Attica Prison Uprising of 1971 and Its Legacy by Heather Ann Thompson (Pantheon)

Poetry
The Performance of Becoming Human by Daniel Borzutzky (Brooklyn Arts Press)
Collected Poems 1974-2004 by Rita Dove (Norton)
Archeophonics by Peter Gizzi (Wesleyan University Press)
The Abridged History of Rainfall by Jay Hopler (McSweeney's)
Look by Solmaz Sharif (Graywolf Press)

Young People's Literature
Raymie Nightingale by Kate DiCamillo (Candlewick)
March: Book Three by John Lewis, Andrew Aydin and Nate Powell (Top Shelf Productions)
When the Sea Turned to Silver by Grace Lin (Little, Brown)
Ghost by Jason Reynolds (Atheneum)
The Sun Is Also a Star by Nicola Yoon (Delacorte)

---

Norse Mythology by Neil Gaiman (to be published by Norton in February 2017) won the BuzzBooks contest this past weekend at the Pacific Northwest Booksellers Association annual trade show. Nearly 200 punch cards were handed out to attendees who visited eight publishers for quick pitches on nine recent and upcoming titles across multiple genres. The booksellers and librarians then voted for the book they were "most excited to recommend to patrons of Northwest libraries and bookstores."
Norton describes Norse Mythology this way: "Neil Gaiman has long been inspired by ancient mythology in creating the fantastical realms of his fiction. Now he turns his attention back to the source, presenting a bravura rendition of the great northern tales--fashioning the primeval stories into a novelistic arc."
---
The shortlist for the $75,000 Cundill Prize in Historical Literature, administered by McGill University in Montreal, consists of:

Thomas W. Laqueur for The Work of the Dead: A Cultural History of Mortal Remain (Princeton University Press)
David Wootton for The Invention of Science: A New History of the Scientific Revolution (Stuart Proffitt)
Andrea Wulf for The Invention of Nature: Alexander Von Humboldt's New World (Knopf, John Murray Publishers)

The winner will be announced on November 17.

---

The six inaugural Whiting Creative Nonfiction Grant winners, each of whom receives $35,000 to complete their books in progress, are:

Deborah Baker, for The Last Englishman: Love, War and the End of Empire (forthcoming from Graywolf Press)
Sarah M. Broom, for The Yellow House (Grove Press)
Timothy N. Golden, for Nowhere Land: America and Its Enemies at Guantánamo (Penguin Press)
Joshua Roebke, for The Invisible World: The Story of Physics in the 20th Century (Farrar, Straus & Giroux)
Sarah Elizabeth Ruden, for The Confessions of Augustine: A New Translation (Random House)
John Jeremiah Sullivan, for The Prime Minister of Paradise: Christian Gottlieb Priber and the Search for a Lost American Enlightenment (Random House)