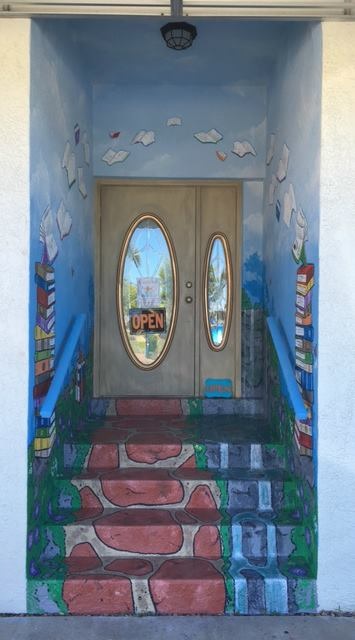 Copperfish Books, Punta Gorda, Fla., unveiled a new doorway mural by Ron Bates, a local graphic artist, set designer, muralist and illustrator whose work regularly appears in the Charlotte Sun and Harbor Style. Bates's composition combines nature scenes with a bonanza of books, centered on an arch of hardcovers above Copperfish's front door, with fun touches like the store's aquatic mascot nose-first in a book.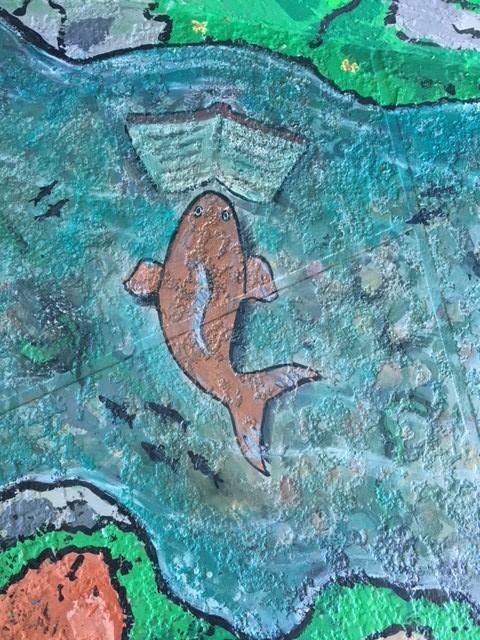 "We commissioned the mural because our entryway was pretty blah," said store co-owner Serena Wyckoff. "We don't have a traditional storefront with display windows, so we wanted to create something that would attract people, be fun, and describe in pictures what is inside. Also, Punta Gorda is known for its historic murals (there are two wonderful murals on the other sides of our building), so we know that folks love their murals around here. While ours isn't historic, we think it does add some charm and a positive message about books."

"Customer response has been amazing," Wyckoff said. Copperfish encourages curious customers to come take pictures with the mural and post them on social media.