The 2016 Heartland Fall Forum led off on Wednesday, October 6, in Minneapolis, Minn., with a double header of the Midwest Booksellers Choice Awards and the Great Lakes, Great Reads awards.
In her acceptance speech, Lucie Amundsen, who won a Midwest Booksellers Choice Award for Locally Laid: How We Built a Plucky, Industry-changing Egg Farm--from Scratch (Avery), said that people seemed to get a similar reaction when they told others that they were buying a bookstore or buying a farm. The typical response was "good for you," which really meant "you are crazy, bats**t crazy."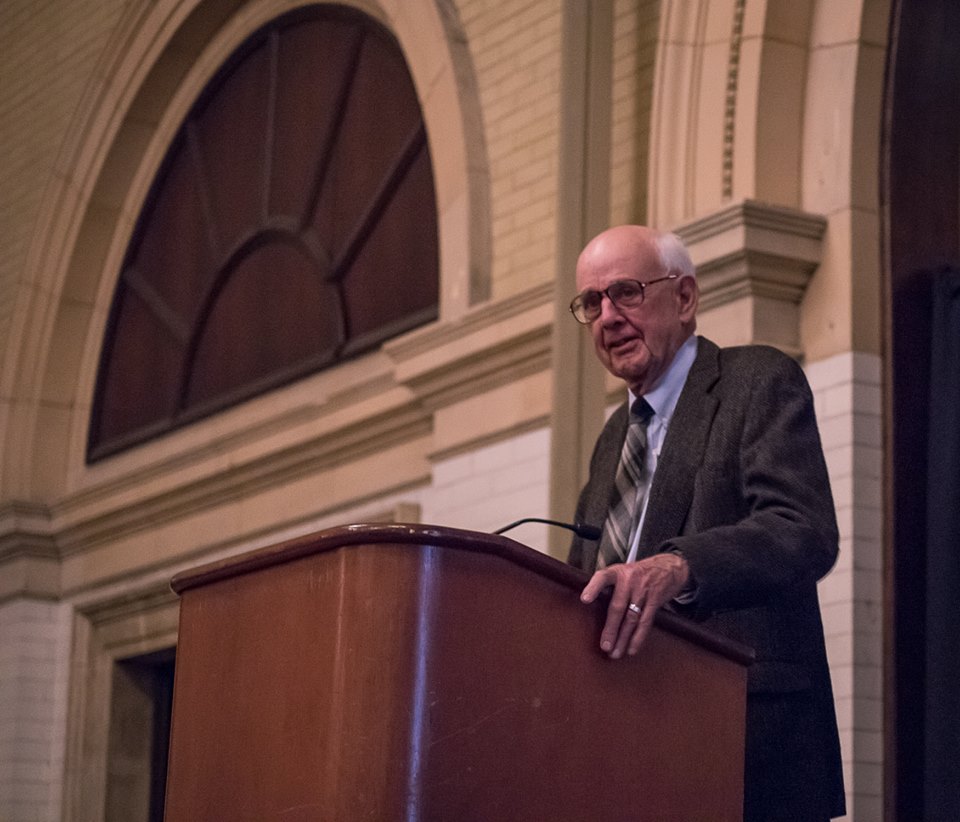 Wendell Berry
During his acceptance speech for the Voice of the Heartland award, Wendell Berry said that in regards to the success of his books, there's "nobody to blame it on but independent booksellers."
---
According to Robert Martin, head of operations for the Midwest Independent Booksellers Association, 280 booksellers from 99 stores attended the Heartland Fall Forum--69 from MIBA and 30 from the Great Lakes Independent Booksellers Association.
---
In an open plenary session dedicated to sharing good ideas from the past year, some suggestions included celebrating Plaid Friday the day before Small Business Saturday and holding adult spelling bees.
Greg Danz from Zandbroz Variety in Fargo, N.Dak., said that Plaid Friday was one of his biggest days of the year. Any customer who wears plaid in store gets a discount. Plaid Friday has even come close to rivaling Small Business Saturday in sales. Added Danz: "People love it."
Grant Alden, co-owner of Coffee Tree Books in Morehead, Ky., said that his store runs an adult spelling bee on the Friday before Thanksgiving. It draws 20-30 contestants, and is taped and broadcast on a local radio station. Alden said booksellers who decide to run their own spelling bees would be "amazed by the number of people willing to come watch their friends and neighbors fail."
Added Susan Thomas, Alden's co-owner: "We give local honey to the winner, because winning is sweet."
---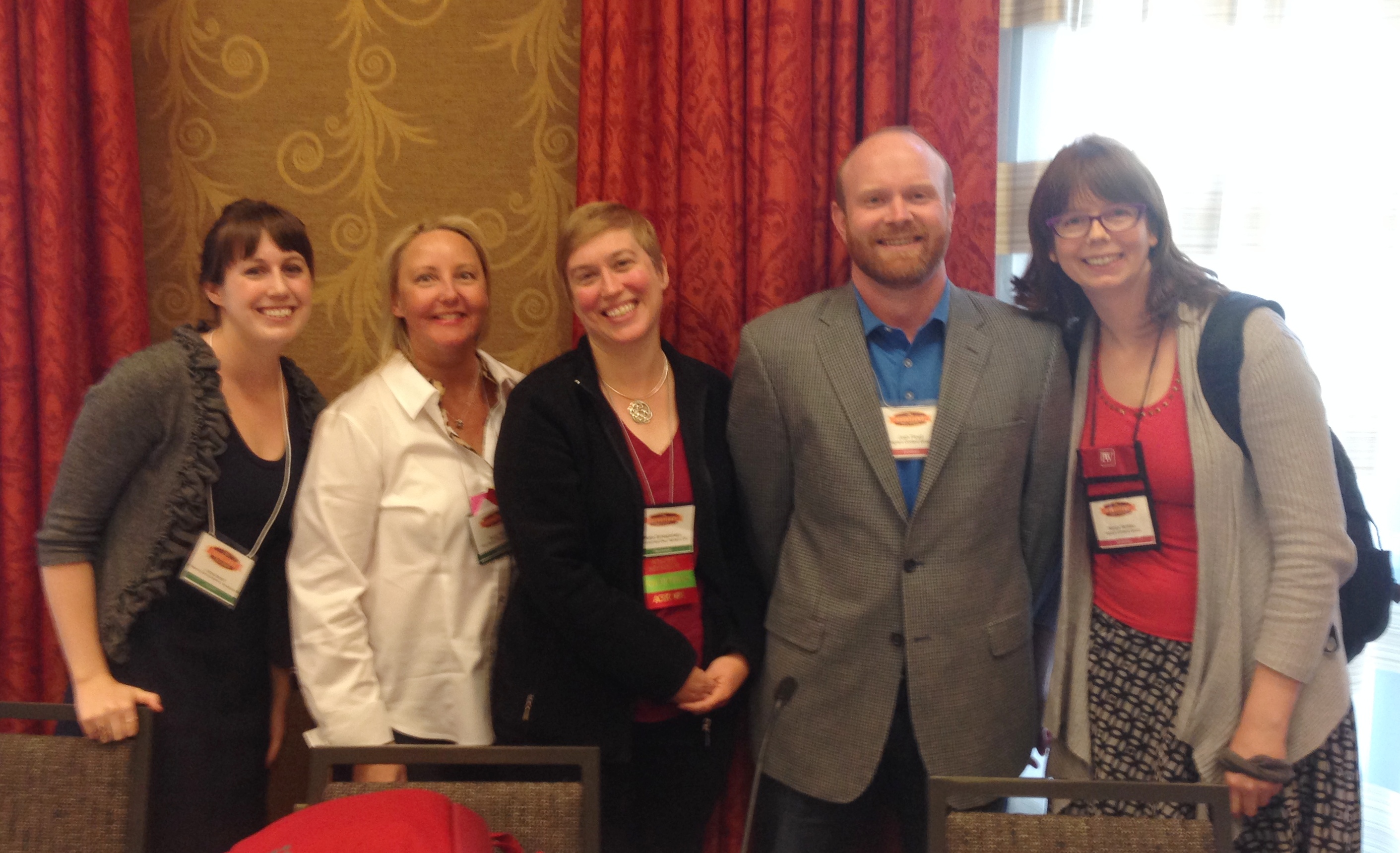 Anne Metcalf of Magers & Quinn, Minneapolis, Minn.; Suzy Takacs of the Book Cellar, Chicago, Ill.; Kate Schlademan of the Learned Owl, Hudson, Ohio; Josh Floyd, Ingram; Nancy Rohlen, Ingram
In a panel entitled "Independent Bookstores & Indie Authors Working Together," Ingram Content Group's Josh Floyd revealed that according to a recent Bowker survey, the number of self-published titles has risen from 152,000 in 2010 to 720,000 in 2015.
Some of the things Floyd's seen independent bookstores do while working with indie authors include running self-publishing workshops; hosting indie author days, during which several authors read in the same event; charging an hourly or half-hourly rate for consultations; and even commissioning self-published books about specific, local subjects.
"Every bookstore seems to be doing something [about independent authors] but they're doing it their own way," said Floyd. Stores, he added, can be as hands-off or deeply involved as they want to be. "The main thing is to give these folks a positive solution when they come into your store. If you're going to reject, at least redirect them in a positive way."
---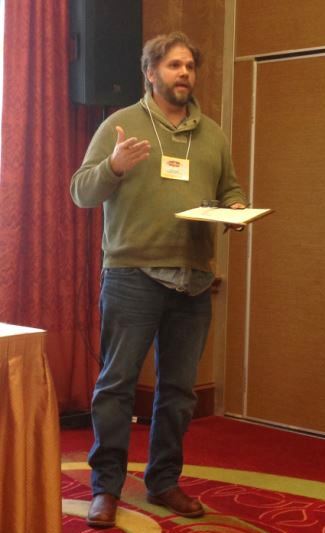 Peter Geye
"For a regional or literary writer, it's the sort of thing that makes an enormous difference in our lives," said Peter Geye, author of Wintering (Knopf), during a panel on writing blurbs and shelf-talkers. Blurbs, he explained, are another tool for selling books, and though it's perfectly natural to have apprehensions, "you don't have to be Louise Erdrich to write a 50-, 100-, or 200-word blurb that will make a difference in that book's life."
Geye then walked the booksellers through a simple exercise in writing blurbs. First, write a one- or two-sentence summary of the plot, followed by a one- or two-sentence summary of how the book made you feel. Then, write a couple of sentences with an intellectual response to the book, along with a few comparison titles, and try for one final, sweeping "Louise Erdrich sentence." And to create a finished blurb, combine the best of those sentences into a single, short statement.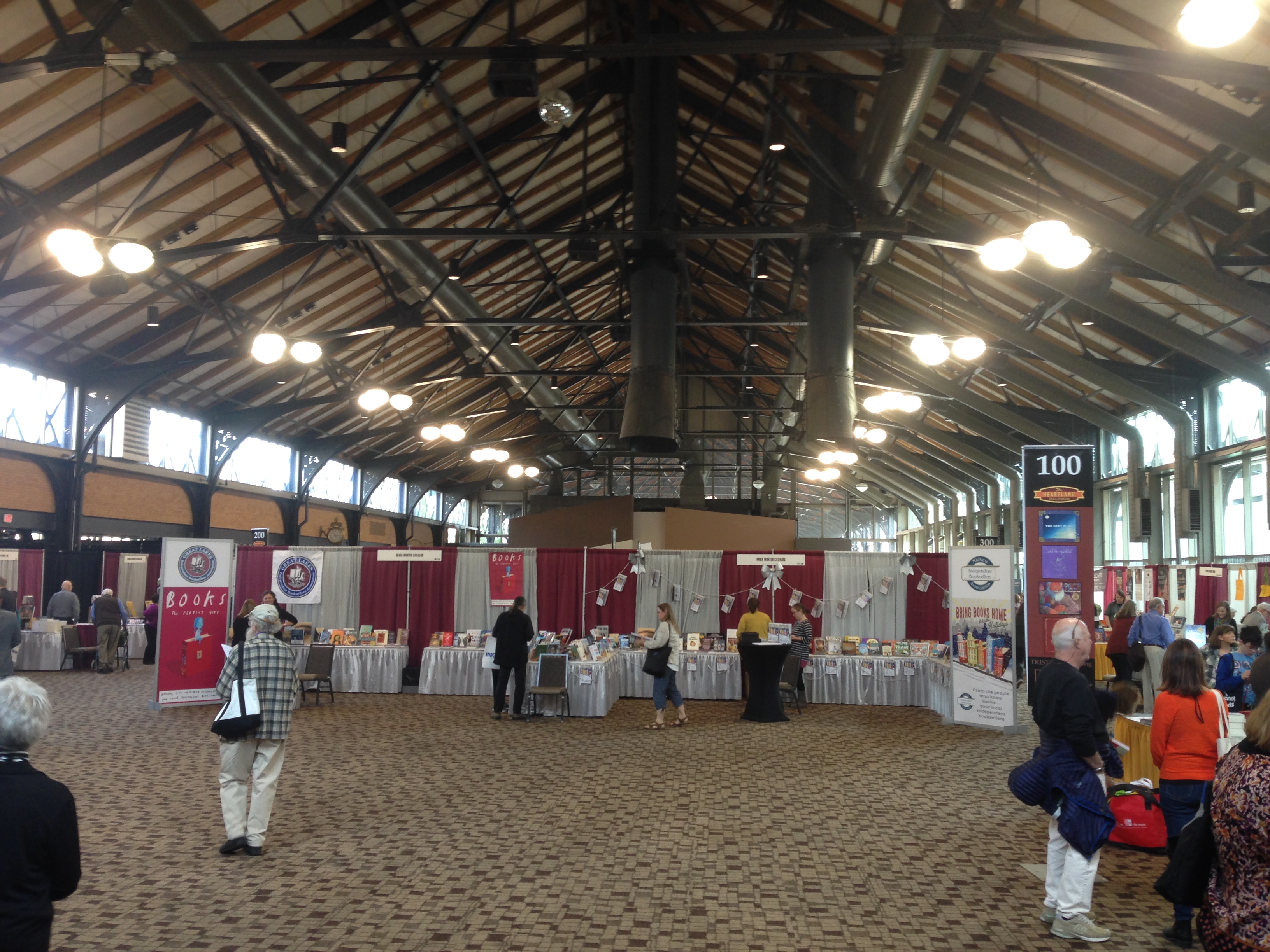 Geye stressed that blurb writers should be precise, dwelling on specific, germaine details in conveying their enthusiasm for a given book. They should also try to say something original about a book, to approach it "a few degrees off center." Added Geye: "Be confident. If you have a really strong opinion about the book, just say it."
---
"Buyers, empower yourselves and make a statement," said Sue Boucher, owner of Cottage Book Shop in Glen Arbor, Mich., during a panel discussion called "The Changing Landscape of Publishing." She advised ordering more copies of fewer titles that the store really believes in, rather than stocking single copies of more titles. "If you're behind a book, get behind that book."
Jessilyn Norcross, co-owner of Mclean and Eakin Booksellers in Petoskey, Mich., encouraged booksellers to use Edelweiss and its ability to create and view tags, notes and peer reviews to aid their purchasing process. She also advised booksellers to share these tools with their staff.
"It empowers your booksellers," said Norcross. "Try it, you'll like it." --Alex Mutter