Two leftist bookstores are closing.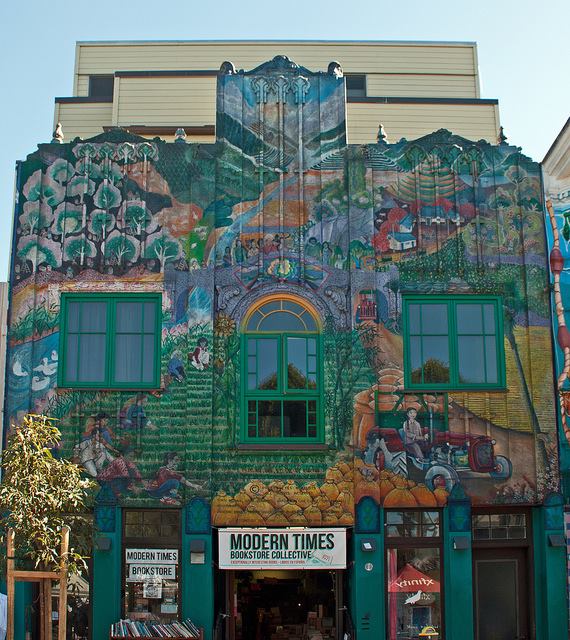 In San Francisco, Calif., Modern Times Bookstore Collective will close on November 15 after 45 years of "serving the beloved community," the store announced. "As those closest to us know, we have tried every possible avenue of support to sustain the store since its displacement from Valencia Street in 2011. Though we have persevered out of love and duty and a willingness to continue to fulfill our mission, we are the first to admit the store is not operating at the level we would like and we can no longer serve our customer's needs as well as those of our workers."
The store is working to continue its "community-serving programs from Spanish Book Club and Queer Open Mic to our books to prisons mailings."
A previously planned retirement party for longtime collective member and bookseller Ruth Mahaney on October 22 will serve as Modern Times's closing party.
In a story about the closing, El Tecolote called Modern Times "the latest casualty" in a process of "gentrification and rising rents" in the Mission District that has made it "nearly impossible for small shops and collectives to survive."
El Tecolote added that Modern Times "always took pride in being more than a place to buy books. They operated as a community space where residents exchanged the kinds of revolutionary ideas and struggles that are becoming harder and harder to come by as San Francisco loses its poets, activists and artists to displacement."
---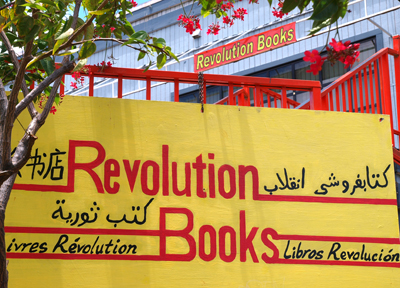 Founded 40 years ago, Revolution Books in Honolulu, Hawaii, is closing on October 20 although it "isn't disappearing entirely," according to Hawaii Public Radio.
Store general manager and co-founder Carolyn Hadfield said financial pressures, accelerated by news that its building is to be torn down, forced the decision for the all-volunteer store, which has "evolved with the Revolutionary Communist Party, even though we're not a part of it... And as that has changed, we have changed as well, and really broadened our scope to have a lot more book readings, a lot more book engagement."
In March 2015, Revolution Books raised more than $10,000 through an IndieGoGo campaign.