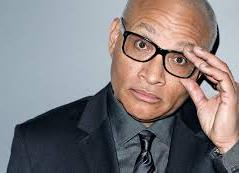 Larry Wilmore, comedian, writer and former host of The Nightly Show, will host the 67th National Book Awards ceremony and benefit dinner on November 16 at Cipriani Wall Street in New York City.
National Book Foundation chairman David Steinberger said that Wilmore's "skillful use of comedy, whether as a television comedy writer or a published author is entertaining and transformative, and we want people to find that books are just as exciting."
National Book Foundation executive director Lisa Lucas added: "Larry Wilmore, who is hilarious, intellectual and well-loved by so many, is the perfect choice to host the awards, remind us of the cultural value of books and writers, and to welcome in new audiences."