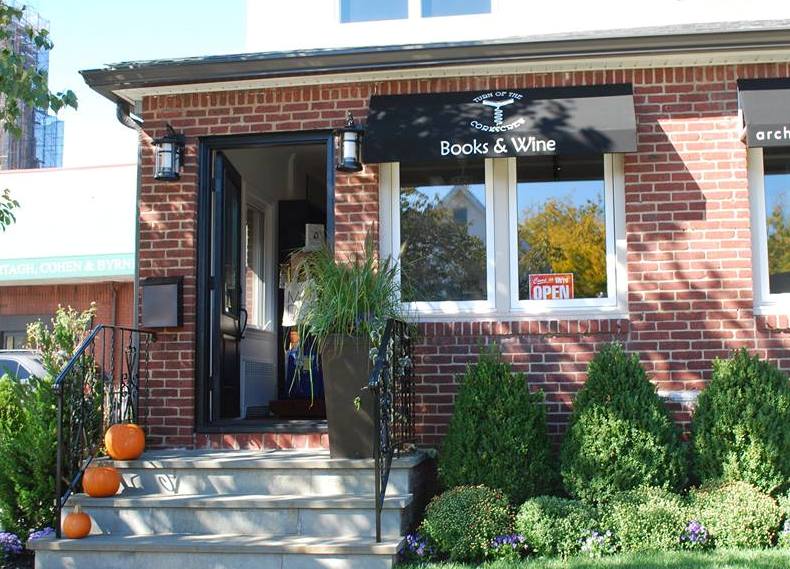 Founded a year ago by Peggy Zieran and Carol Hoenig, Turn of the Corkscrew, Books and Wine, Rockville Centre, N.Y., is seeking help. Ongoing street construction that began in May has "turned the tide for us in a negative way" after a strong start and a "warm welcome," they said.
In their GoFundMe campaign, which in five days has raised $5,000 toward a goal of $75,000, the owners continued, "Customers told us they couldn't get to us due to the mess our street was in. Attendance at our events dropped off considerably due to street closure and lack of parking. For one week we had no sidewalk and potential customers hesitated to walk across the plank to get to our store! Our business plan did not account for this major interruption in business, which is why we are asking for your help... because we need your help! If we don't get some funding, our doors will have to be closed and the community will lose an independent bookstore that is a great place to gather, and where we host many programs, including author discussions, workshops, and the very successful Creative Writers Camp which we hosted this summer for 18 young talented writers."
Zieran and Hoenig noted that they "put our homes on the line and invested $100,000 of our own money to secure a loan for a startup. We did this because we believe in this venture and not because we expected to get rich. However, we never foresaw something as unexpected as street construction to hinder our progress towards success."
The GoFundMe money will go to ordering books for the "many events scheduled in the coming months... as well as books and other merchandise for the holiday season, while a sizeable monthly loan payment looms over us."