Independent bookstores in Seattle are thriving, with almost 30 locations currently in business. "Compare that to cities similar to Seattle in population, such as Boston (with approximately 25, including used-book stores and many college-affiliated ones) and Baltimore (with about a dozen), and you understand how vibrant our offerings are. Compare Seattle to cities with massive populations and we still stack up. San Francisco has 34 ABA-member bookstores and Chicago, 38," Seattle magazine reported.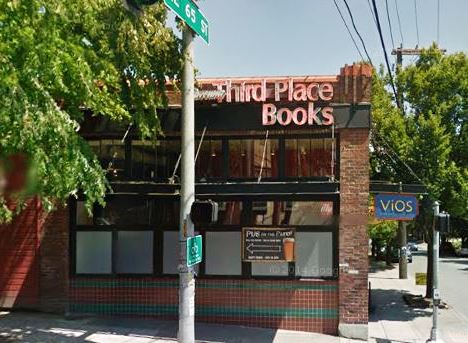 The reasons for this success story are as numerous and varied as the stores themselves. The Seattle Times wrote that "despite some trepidation expressed by area booksellers leading up to Amazon's store opening last year, the indie scene here is undergoing a quiet renaissance, as evidenced by the spring opening of Third Place Books in Seward Park, bookstore buyouts and one of the most successful Independent Bookstore Days the city has experienced."

Shelf Awareness publisher and co-founder Jenn Risko observed that one of the ingredients is the city's increasing devotion to shopping local: "The Seattle community understands what it means to vote with your dollars."
David Glenn of Penguin Random House cited a growing educated population, as well as a higher median income ("about $65,000, compared to the national average of $50,000"). Personal service, local organizations, and ambitious event schedules also play a significant role.
"Anytime a bookstore comes up for sale in Seattle, someone buys it," said Glenn. "This is not an indication of a beleaguered industry." He also noted that indies "are places where you can incubate new authors. Elliott Bay is a perfect example. They have several events a day, and [feature] authors that might not find a willing forum or audience."
Janis Segress, former head buyer for Eagle Harbor Book Co. and co-owner of the Queen Anne Book Company, agreed: "Publishers are continuing to spend big dollars on events with authors. And they come to Seattle and court us because they are aware that the indie bookstores drive trends."
Segress pointed out the value of knowing your community: "I chose to open with just one-third of our current inventory. The first year was really about filling the store with what the community wanted while balancing national and Pacific Northwest trends."
Robert Sindelar, ABA v-p and managing partner of Third Place Books, praised the city's response to Independent Bookstore Day, noting that "when I talk to other booksellers in other communities, there are not a lot of other cities that can pull it off the way Seattle did. They wouldn't have the density of stores.... We all get together in the same room and say, 'I'm going to promote you and you're going to promote me.' We tend to feel that, hey, if you're doing well, then I'm going to do well, too."