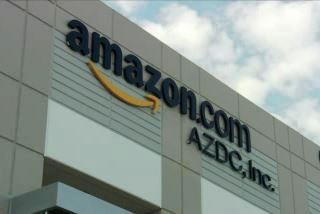 Amazon "has just put a major footprint" in Charlotte, N.C., where a 400,000-square-foot warehouse on Old Dowd Road near the Charlotte Douglas airport is under construction and "the Amazon name and logo are visible on temporary signs at the property," WSOC-9 reported. The new location will be a part of the Amazon Prime Air service.... The company has been building quietly, with no fanfare and no major announcement."
"When you have an important asset like Charlotte Douglas International Airport... it helps the city of Charlotte grow, and this is a prime example," noted city councilman James Mitchell, who said of Amazon's below-the-radar approach: "We have to respect the corporation's decision to do that. We just want to welcome them, and we're so glad that they're here. Between the jobs, between having another company. The timing is right for us."
---
In Florida, Amazon "is expected to open one of the largest warehouses in the county at the Opa-locka airport, creating a nearly 900,000-square-foot distribution center with 1,000 jobs on the site, the Miami Herald reported. The county-owned airport is located about four miles west of I-95, in the northeastern quadrant of Miami-Dade County.
Although the deal had been a topic of discussion for months, official confirmation came last Sunday when Mayor Carlos Gimenez announced it during a televised debate, saying: "Amazon is coming to Miami-Dade County, and they're going to have a huge warehouse at Opa-locka."