The German Book Office in New York City has chosen The Hidden Life of Trees: What They Feel, How They Communicate--Discoveries from a Secret World by Peter Wohlleben, translated by Jane Billinghurst with a foreword by Tim Flannery (Greystone Books, $24.95, 9781771642484), as its October Pick of the Month.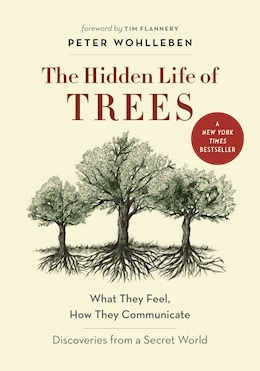 The GBO described the book this way: "The international bestseller The Hidden Life of Trees explores the forest as a social network. Wohlleben investigates what trees feel and how they are able to communicate with each other, allowing the reader to discover a secret world.

"Wohlleben, a forester and author, draws on groundbreaking scientific discoveries to show how trees are like human families: tree parents live together with their children, take care of them, communicate with them, share nutrients with sick or struggling neighbors, and even warn each other of impending dangers. He tells fascinating stories about the surprising and unexpected capacities of trees. In so doing, Wohlleben also shares his deep love of forests, explaining the amazing processes of life, death, and regeneration he has observed in his woodland."

Peter Wohlleben worked for the German forestry commission for more than 20 years. He runs an "environmentally friendly woodland" and is the author of many books about trees.

Tim Flannery is a scientist, conservationist and writer about climate change. His books include Atmosphere of Hope and The Weather Makers.