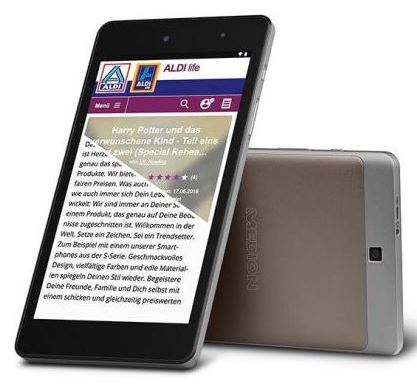 While Aldi "remains focused on groceries and small home products in the U.S. stores," in Germany the discount supermarket chain offers a larger selection of products and recently announced the launch of Aldi Life eBooks "in an effort to build out its digital offerings," German Pulse reported.
The e-book venture joins a music service, powered by Napster, that Aldi already offers, as well as "a new Android-powered tablet that the company has designed especially for a reading experience," German Pulse noted. Aldi Life eBooks will launch with one million titles October 20, in time for the Frankfurt Book Fair. The new reading tablet will launch at the same time for €129 (about $160).
The Aldi Life platform is targeting "a younger generation of customers that are more likely to do their shopping online. The benefit to building this new customer base could also turn out to be valuable should Aldi decide to add online shopping as a key part of their business in the future.... There are no plans to offer these services in the US at the moment, but its digital push may arrive in limited amounts should the strategy become a major business in its home country," German Pulse wrote.