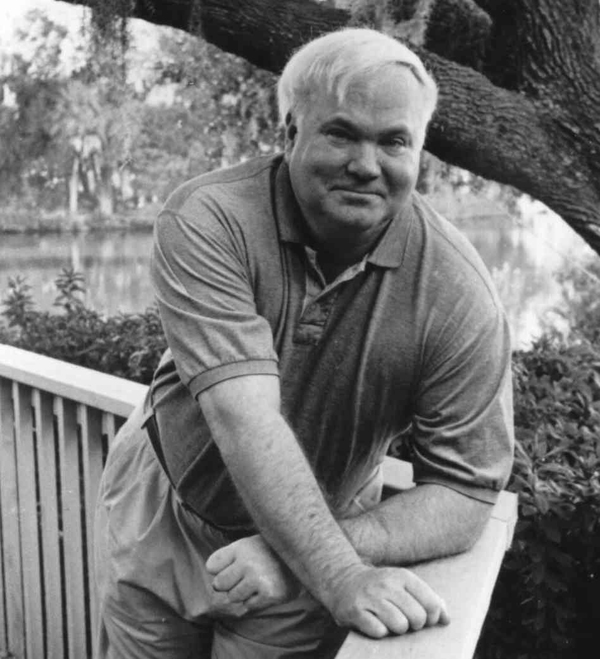 Beginning Monday, October 24, booksellers will celebrate Pat Conroy Week, honoring the late author (he would have turned 71 on October 26), as well as generating awareness among customers and raising funds for the nonprofit Pat Conroy Literary Center.
Wanda Jewell, executive director of the Southern Independent Booksellers Alliance, initiated #PatConroyWeek to coincide with the publication of A Low Country Heart: Reflections on a Writing Life (Nan A. Talese/Doubleday). It was the focus of a working session at SIBA's fall trade show, where a group of booksellers discussed ways to celebrate #PatConroyWeek in their stores, including:
Bookstores host a birthday party on October 26, Conroy's birthday.
Raffle tickets for a chance to win a first edition, with the money being donated to the Literary Center
A Pat Conroy book display that includes brochures about the Literary Center, and invite customers to join in making this week a success by donating.
Those who donate $41 will be included in a drawing to win 41 new books by Southern writers. (Samples of the brochures detailing this promotion were in the October Red Box sent to booksellers. Request additional brochures at info@sibaweb.com.)
Encourage booksellers to use their creative skills to engage customers in celebrating this week; posting details on store web sites, and sending photos and press releases to trade journals and local newspapers.
Marly Rusoff, Conroy's literary agent and founding director of the proposed Pat Conroy Center, said, "We envision creating a vibrant and connected community of readers and writers by offering engaging author talks and innovative writing workshops, mentorships for young writers, hosting collaborative exhibits and events, sponsoring poetry readings, finding ways to honor teachers, providing resources for teachers and reading groups, and so much more. We will have a small museum where fans can see Pat's desk, among other things, on exhibit. But the truth is we hope to change lives and inspire in others the deep love of language and courageous truth telling that made Pat Conroy such an exceptional writer."