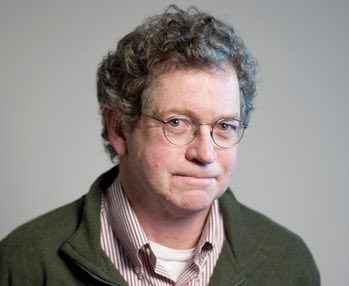 Bob Minzesheimer
Very sad news. Bob Minzesheimer, who for 17 years was a book reviewer and reporter at USA Today, died on Saturday. He was 66 and had suffered from brain cancer.
Minzesheimer joined USA Today in 1986 as a political reporter and editor. He was let go in September 2014 during a mass layoff at the newspaper.
We remember Bob Minzesheimer as very professional, enthusiastic, funny and friendly, a solid, engaging reporter and reviewer. Over the years, he interviewed many hundreds of authors, including Norman Mailer, Suzanne Collins, Maya Angelou and Don DeLillo, and recounted them entertainingly. Earlier this summer he did a q&a for Shelf Awareness with Donald Ray Pollock, when Pollock's latest novel, The Heavenly Table, was published.
Quoted in a USA Today obituary, Janet Maslin, the New York Times book and film critic, called Minzesheimer "a sweet guy, a great person to talk about books with. Writers he interviewed really, really liked him. Stephen King was crazy about him. James Patterson was crazy about him. He didn't make an effort to charm people, but I don't think he could help himself from doing that."
His wife, Mary McDonagh Murphy, said, "Nobody in his family went to college. Bob got his master's at Columbia. His life was more than what he thought it would be, and he was very clear about that. He lived in the world of ideas. He lived there and he knew what a privilege that was."