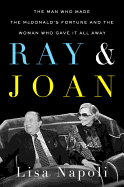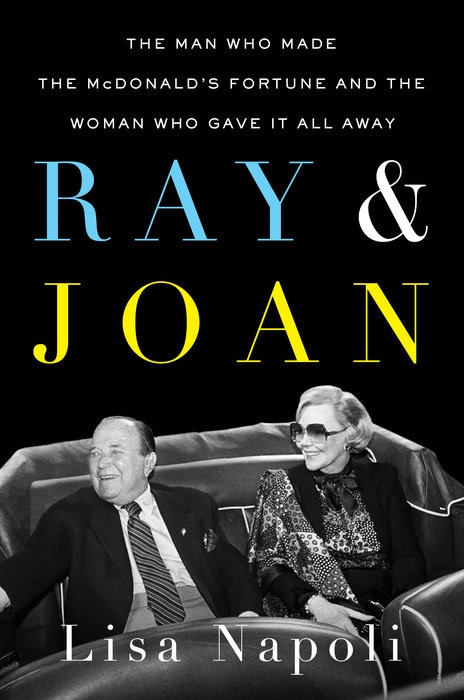 Ray Kroc, a paper cup and milkshake machine salesman from Chicago, became the force behind the lucrative franchising of McDonald's, beginning with a single California roadside restaurant. When Kroc died in 1984, he left billions of dollars to his wife, Joan. Investigative journalist Lisa Napoli (
Radio Shangri-La
) sets out to understand shrewd and pushy Ray, and his strong-willed, opinionated third wife, Joan, who eventually gave away the bulk of the fortune her husband amassed over his lifetime.
Napoli traces the history of McDonald's. She details the struggles of hard-up brothers Mac and Dick McDonald, who, in the mid-1930s, trekked from Manchester, N.H., to California in the hope of becoming "millionaires by the time they turned fifty." The brothers' movie industry aspirations eventually shifted to food service, leading them to create and innovate until they fashioned a revolutionary roadside restaurant--with a simple menu and quick, assembly-line-style food preparation--in San Bernardino. Ray Kroc's milkshake machines were integral to their restaurant, and in 1954, Kroc suggested that the brothers expand their profitable business. While Mac and Dick rejected Kroc's idea, they agreed he could start the first company franchise. This would launch one of the most complex business success stories in American history.
Napoli delves into Kroc's driven, high-octane personality and a cast of business players who were pivotal to his debt-skirting, risk-taking rise and creation of the McDonald's brand. Along the way, Napoli weaves in details of Kroc's personal life--his battle with alcoholism, two failed marriages--and his tumultuous romantic relationship with Joan, a liberal feminist. Napoli examines Joan's influence on Ray's life and work--including ownership of the San Diego Padres--along with the McDonald's legacy and the ways in which she wielded her own power.
In his lifetime, Ray started the Kroc Foundation, funding research on diabetes, arthritis and multiple sclerosis, and Ronald McDonald Houses, which offer free housing for families with children undergoing medical treatment. Ray's philanthropic efforts were largely devised to promote the company. However, after Ray's death--and for the next 19 years, until her own death--Joan contributed billions to a host of causes that touched her heart: AIDS research, Greenpeace, the Democratic party, the San Diego Zoo and National Public Radio. She also wrote countless, anonymous personal checks to hospitals, universities and peace projects and to homeless, hospice, substance abuse and domestic violence centers, among other charities. In 1998, Joan contributed $87 million to establish the Ray and Joan Kroc Salvation Army Community Center in San Diego, whose outreach today extends to 26 other community centers nationwide.
Ray Kroc's global expansion of McDonald's--and his creation of a real estate company that owned the land for each restaurant--not only changed the landscape of business, but also the way people eat throughout the world. And Napoli's well-researched, compelling portrayals of Ray and Joan Kroc shed light on a dynamic and influential power couple whose generosity continues to improve a world where McDonald's is a household name. --
Kathleen Gerard
, blogger at
Reading Between the Lines
Shelf Talker:
A fascinating portrait of the man behind the McDonald's brand and his wife, whose unconventional philanthropy benefited many.