Following a successful Kickstarter campaign that raised more than $70,000, three women from Queens, N.Y., are setting the foundation a new independent bookstore that will open in their New York City borough in winter 2017. Called the Queens Bookshop Initiative, the group consists of Vina Castillo, Natalie Noboa and Holly Nikodem, three friends who met while working at the now-closed Barnes & Noble in Queens's Forest Hills neighborhood.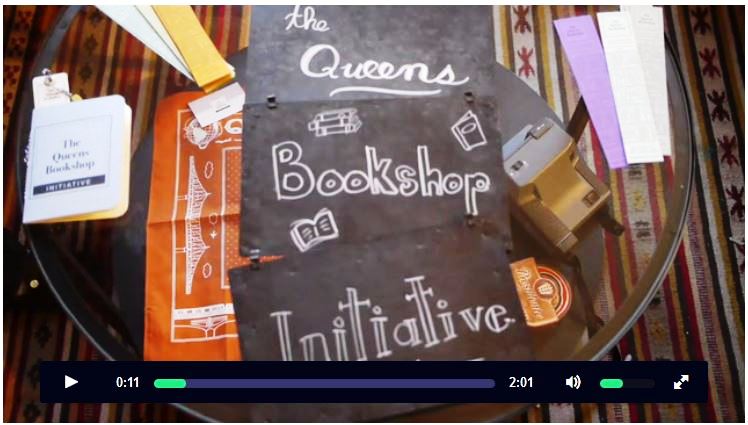 "When we found out that all the Barnes & Nobles were leaving our borough of Queens, we joined in a group chat to reminisce about our time working together," said Castillo, who has four years of bookselling and managerial experience, along with a B.A. in literature and publishing. "I proposed the idea that we all come together and open a bookstore."
Castillo, Noboa and Nikodem are planning to open a general-interest bookstore, and are looking at 1,200-1,800-square-foot storefronts in the Kew Gardens and Forest Hills neighborhoods. The inventory will consist predominantly of new books for children, teens and adults, while non-book items will include book-related merchandise like Obvious State prints and mugs, bookish totes, clothing, notebooks and more. They may also eventually offer some food or drink. Their plans for events include author readings and book signings, interactive storytimes, bookbinding classes and bookish speed dating, along with a podcast that they hope to tie in with author visits.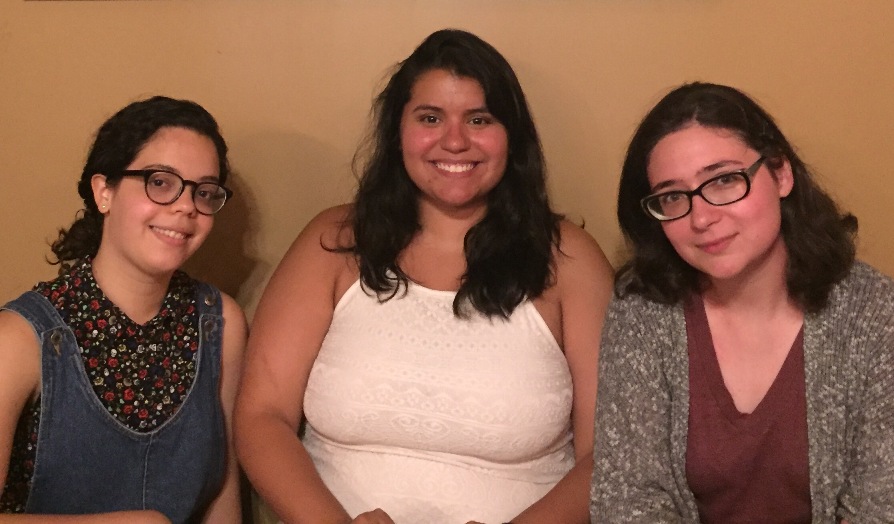 L.-r.: Vina Castillo, Natalie Noboa, Holly Nikodem
"The biggest dream I have for our bookstore is for it to be a staple in its neighborhood," said Nikodem, who was a bookstore manager for two years and has 10 years of experience in retail management, along with a B.A. in print communication. "I want it to be the place that is so welcoming, energetic and unique that you have to bring your visiting, out-of-town friend to see it, because it's just so cool there."
At the moment, the business model is set up to account for one full-time employee with part-time help. Castillo will run the store full-time, with Nikodem and Noboa technically working part-time. The plan allows for an overlap of coverage during the work day, but for the most part the store will be manned individually, and once it becomes financially feasible, Nikodem and Noboa will join full time. There are no plans yet to divide roles in the bookstore; in the early stages, all three will help out however and whenever they can. Each member of the trio, however, does have her own literary specialty: Nikodem prefers all things science fiction, manga and graphic novels; Castillo's interests include classics, award-winners and literary adult and YA fiction; and Noboa is a self-described "YA book junkie."
"I hope that kids beg their parents to come to our bookstore for the excitement of story time. I hope that teenagers find themselves within the books on our shelves," said Noboa. She has previously worked at Books-A-Million, Borders and Barnes & Noble, and has degrees in education and business. "And I hope that adults wander through our store in the hopes that they find their next grand adventure."
As of January 1, 2016, Barnes & Noble had closed all of its Queens locations, leaving a borough of some 2.3 million people with only one general bookstore: the Astoria Bookshop. Castillo, Noboa and Nikodem's first step was to reach out to Lexi Beach and Connie Rourke, co-owners of Astoria Bookshop, for advice and to learn more about opening a bookstore. When Astoria Bookshop tweeted about their efforts, recalled Castillo, things "blew up from there."
"There are few things more important than access to books and, by extension, different points of view," commented Nikodem. "Opening a small business, specifically an independent bookstore, is definitely not a way to become rich. You need to 100% believe in what you're selling and why you're there."
The trio reached out to other indie booksellers in New York City, who immediately made them feel welcome, and then began to spread word of their plans throughout Queens. They launched their Kickstarter campaign on April 23, and by June 22 had raised $72,360 from 831 backers. According to Castillo, people from all over the world, not just New York City or nearby Long Island, donated to their Kickstarter, including backers from such far-flung places as Australia, Sweden and Thailand. At the moment, the trio is busy assembling various backer rewards, which include things from personalized bookmarks and their name on an in-store mural to the opportunity to sponsor a shelf or even host an event in store.
"I hope that at one point or another we get to meet all of the lovely people who backed our Kickstarter," said Castillo. "It's so encouraging to know that readers stick out for each other and that books are the driving force behind that."
Though they are still some months from opening a store of their own, Noboa, Nikodem and Castillo have already had a presence in the Queens community. Their first ever event celebrated Independent Bookstore Day, followed by celebrations for other holidays like Mother's Day and Father's Day. For most of the summer they were vendors at the Long Island City Flea Market, and they've continued to stay active with several ongoing poetry series held throughout the borough and have opened pop-up shops in a few of their favorite coffee shops.
"It's not just about selling books and ending it there; it's about fostering a love for literature that wraps around your entire life," said Noboa. "That sort of relationship with literature can only be formed with a haven like a local bookstore within reach." --Alex Mutter