In one of Hillary Clinton's latest ads, David Cay Johnston, author of The Making of Donald Trump (Melville House), makes a quick appearance. While some people in these kinds of ads enjoy the attention--David Letterman said he was "flattered" to be in a Clinton ad pointing out to the Republican candidate that his Trump ties were made in China--Johnston felt differently.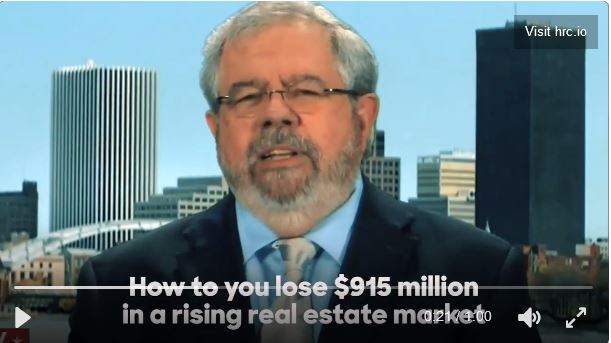 "I am not happy to be in a partisan ad for any candidate," Johnston said. But he's accepting it because, he continued, "Americans need to know who Donald Trump really is--not the business genius he claims to be, but a master of deception whose actual and well-documented conduct my peers in journalism have failed to report."

In the 60-second spot, Johnston, who was a tax reporter for the New York Times and the Los Angeles Times, wonders, "How do you lose $916 million in a rising real estate market if you're the great real estate genius?" The clip comes from an appearance Johnston made on MSNBC TV's AM Joy with Joy Reid.

Melville House publisher Dennis Johnson is more than comfortable with the ad, saying, "I'm thrilled that our author got the word out to that many more people. Basically, I have two jobs as a publisher: to sell as many books as possible, and get as many people as possible talking about the contents of those books in the media and on the streets. And we've never published a book with more important contents."